Medical Negligence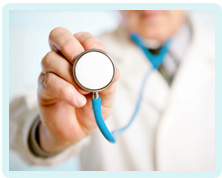 Clinical Negligence Compensation Claims
If you have been the victim of clinical negligence (also called medical negligence), you will be entitled to pursue a claim for compensation. To find out more, you need to speak to a specialist solicitor without delay.
What is clinical negligence?
Clinical negligence used to be called medical negligence in the UK. In America it is often referred to as medical malpractice. For there to be a case of clinical negligence, it is necessary to establish two things:
1. Firstly, the standard of medical care provided must have fallen to an unacceptable level, as judged by a reasonable body of medical men.
2. Secondly, that this substandard level of medical care caused a patient to suffer injury – either physically or emotionally.
Any patient that has suffered because of substandard medical care will be considered the innocent victim of clinical negligence. The law in the UK states that victims of clinical negligence are rightfully entitled to pursue a claim for compensation against the hospital or practitioner responsible.
Can I make a clinical negligence claim?
If you suspect that you have been subject to clinical negligence, you will want to know whether you are entitled to make a claim. To find out you need to speak to a solicitor that specialises in clinical negligence claims. During an initial discussion a legal expert will ask you about the details of your case and the injuries you sustained. Once all the information has been obtained, you will be advised what options are available to you.
If the injured party is your loved one, you can discuss their medical care with a solicitor on their behalf. If there is a case of clinical negligence, the claim can be made in your name if your loved one has passed away, lacks capacity or is under the age of 18.
Will I get clinical negligence compensation?
If your claim is successful, you will be awarded a sum of compensation. This is divided into two categories:
1. General damages reflect the physical/emotional pain and suffering that has been caused;
2. Special damages reflect the financial loss incurred because of your injuries.
Your solicitor can suggest how much compensation you could be entitled to.
Are there any time limits for clinical negligence claims?
Clinical negligence claims must be made within three years of the negligent care. If you missed this deadline you will not be able to pursue a claim, even if you have a very strong case. There are some exceptions to this rule:-
1. If the injured party is under the age of 18, he/she has until their 21st birthday to bring a claim.
2. If the injured party lacks capacity, there is no time limit.
3. If the injured party only became aware of the negligence at a later date, the three year time limit will begin from the date of knowledge.
Who should I contact for more information?
For more information on making a clinical negligence claim please do not hesitate to get in touch with us today.
Bookmark This Article?
Can We Help You With A Medical Negligence Enquiry?
Early legal assistance can be vital so please contact us if you would like to discuss your situation. Please call us free on 0800 234 3300 (or from a mobile 01275 334030) or complete our Online Enquiry Form.

---