Medical Negligence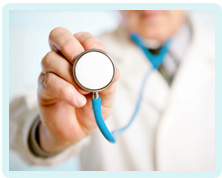 Claiming For Surgical Error
If you or your loved one has been wrongfully injured as a result of surgical error, you could be considered the innocent victim medical negligence. You will therefore be entitled to compensation for the pain and suffering this has caused you.
When can you claim for surgical error?
All surgical procedures carry risks, about which a patient should be informed before he or she signs the consent form. Not all these risks can be prevented and therefore do not necessarily amount to medical negligence.
However, there are sadly occasions when the standard of care from the surgeon and his/her team falls below an acceptable level. This might include:-
Wrong site surgery
The wrong operation is performed
Retained surgical items
Internal damage that is caused by medical incompetence
Internal damage that is not noticed at the time of surgery
Nerve or artery damage caused by medical incompetence
Anaesthetic negligence
Failure to seek consent from a patient
There are also times when doctors and nurses make mistakes in the immediate aftermath of the operation. This can include:-
Failing to spot an infection
Failing to realise that an organ is damaged or not working properly
Failing to identify excessive blood loss (haemorrhage)
Compensation for surgical error
Anyone who is harmed because of surgical error (such as the examples described above) will be the innocent victim of medical negligence. Medical negligence is when a medical practitioner breaches their duty of care towards a patient, providing a substandard level of medical care which causes unnecessary physical and/or emotional injury.
The injured individual will be entitled to pursue a medical negligence claim against the surgeon or organisation responsible. This will ensure that the appropriate sum of compensation is awarded for the damages sustained. Compensation for surgical error is intended to recompense for the pain and suffering that has been caused (called general damages) and for the actual financial loss that has been incurred (called special damages).
Legal advice for surgical error
If you believe you or your loved one has been the victim of surgical error, do not hesitate to talk to a legal expert about your case. A solicitor who specialises in medical negligence will suggest whether or not you are able to claim, and if so, how much compensation you could be entitled to. It is important not to delay when seeking professional advice as surgical negligence claims must be made within three years of the event.
Bookmark This Article?
Can We Help You With A Medical Negligence Enquiry?
Early legal assistance can be vital so please contact us if you would like to discuss your situation. Please call us free on 0800 234 3300 (or from a mobile 01275 334030) or complete our Online Enquiry Form.

---