Medical Negligence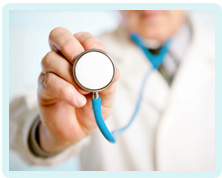 Claiming for Post-Operative Infection
If you developed a serious infection after surgery and reasonable steps were not taken to prevent or treat the illness, you could be entitled to claim compensation. Contact us today to find out more.
Preventing post-operative infections
All surgical procedures carry the risk of post-operative infection. Even with the best hygiene practice in place, it is possible for bacteria to enter the body, or for the bacteria already inside the body to become imbalanced. Both scenarios will lead to a post-operative infection, which can significantly prolong a patient's recovery, causing further pain and discomfort.
However, there are times when a patient will be particularly vulnerable to contracting an infection. This includes patients who:-
Are overweight;
Have a compromised immune system;
Are diabetic;
Are undergoing abdominal surgery;
Are elderly/frail.
If a patient is thought to be at-risk of developing a post-operative infection, reasonable steps should be taken to limit this risk. This can be achieved by administering prophylactic (preventative) antibiotics before the procedure. This acts as a defence mechanism, stopping any bacteria from multiplying and causing an infection.
If an at-risk patient is not given prophylactic antibiotics and a serious infection subsequently develops, there may be grounds for a compensation claim.
Treating a post-operative infection
There may also be grounds for a compensation claim if a patient develops a post-operative infection, but this is not diagnosed and treated by medical professionals. Although an infection is a common risk of surgery, there are times when medical professionals neglect to properly monitor a patient's recovery and the signs of infection are overlooked.
If a serious infection such as necrotising fasciitis is present, a delay in diagnosis and treatment can be devastating. Indeed, it is possible that the bacteria will spread to the bloodstream, leading to sepsis, organ failure and potentially even death.
If medical professionals fail to identify and manage a post-operative infection in an appropriate fashion, causing further complications, there may be grounds for a medical negligence claim.
Medical negligence claims
To find out if you are able to make a medical negligence claim, please get in touch with us today. We will put you through to a solicitor who specialises in this area of the law for a free initial consultation. After discussing the details of your care with you, we will be able to suggest what options are available. If we suspect that there is a care to be investigated, we will pursue a claim on your behalf, fighting to get the compensation you deserve.
Bookmark This Article?
Can We Help You With A Medical Negligence Enquiry?
Early legal assistance can be vital so please contact us if you would like to discuss your situation. Please call us free on 0800 234 3300 (or from a mobile 01275 334030) or complete our Online Enquiry Form.

---