Medical Negligence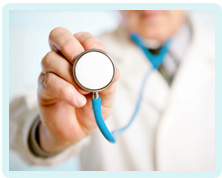 My Fracture Was Missed - Can I Claim?
If your fracture was not diagnosed by medical practitioners, you could be entitled to pursue a claim for compensation. Contact us today to find out more.
Missed/untreated fractures
Fractures are sometimes left untreated on purpose. Normally this happens with fractures that cannot be put in plaster, and also do not need surgical realignment. This might include broken ribs and a fractured collar bone.
However, there are times when a fracture is mistakenly left untreated. This might either be because the fracture is not diagnosed in the first place, or because medical professionals do not think it warrants medical intervention.
Claiming for untreated fractures
Both situations will be considered negligent. Any reasonably competent medical professional in the UK should be able to diagnose a broken bone. This is a basic diagnosis and it should not be beyond the ability of any hospital.
Once a fracture is diagnosed, medical professionals should determine the most appropriate course of treatment. This will involve one of more of the following:-
Realigning the bone
Applying a plaster cast
Carrying out surgical alignment/reconstruction
Leaving the bone to knit together on its own
If the fracture is left to knit together of its own accord, medical professionals must be sure that the bone is properly aligned.
If medical professionals fail to diagnose a fracture, or fail to provide the necessary treatment, the standard of care will be deemed unacceptable. If this causes a patient further pain and suffering, there will be grounds for a medical negligence compensation claim.
Can I claim for a missed fracture?
If you have suffered a missed or untreated fracture, contact a solicitor to discuss your options. A solicitor who specialises in medical negligence will be able to say whether or not you have been the innocent victim of medical error. If you have, and this has caused you wrongful injury, you will be entitled to pursue a medical negligence claim.
When you make a claim, your solicitor will handle everything on your behalf, fighting to get the financial redress you deserve. This will recompense you for the physical and emotional damage you have experienced, and for the actual financial loss you have incurred. This will be especially helpful if you (or your loved one) have lost earnings because of your injuries.
To claim for a missed fracture or an untreated fracture, please get in touch with us today.
Bookmark This Article?
Can We Help You With A Medical Negligence Enquiry?
Early legal assistance can be vital so please contact us if you would like to discuss your situation. Please call us free on 0800 234 3300 or complete our Online Enquiry Form.

---