Medical Negligence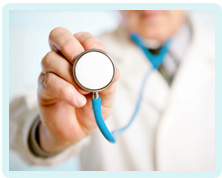 Claiming Against the NHS
If you have been harmed because of a substandard level of medical treatment, you might want to think about pursuing a claim against the NHS.
Making a complaint against the NHS
Unfortunately the NHS does not always provide a reasonable standard of care to patients. Whether this occurs in a hospital, a GP surgery or another NHS service, victims of a substandard level of medical care need to know what options are available to them.
If you are not happy with the treatment you or your loved one has received, your first instinct might be to make a complaint. Should you wish to do so, you will need to ask the NHS organisation in question for a copy of their complaints procedure. Once submitted, the organisation has a duty to investigate your complaint and provide a response.
Taking legal action against the NHS
However, many people are unhappy with the response given. Indeed, it is really very rare for an apology to be offered, while there is often little explanation as to why the care fell below an acceptable standard. This leaves many people feeling angry and helpless.
If this sounds like a familiar situation, there are two other options open to you. Firstly, you can contact the Parliamentary and Health Service Ombudsman, who will proceed to investigate your complaint. But still this does not always prove satisfactory, and it certainly doesn't help you achieve a sense of justice.
If so, you can always explore the second option, which is taking legal action against the NHS in the form of a medical negligence claim. This course of action will be available to those who have been injured because of medical error. If medical negligence has affected your loved one but he or she has passed away, is under the age of 18 or lacks capacity, you can always pursue legal action on their behalf.
Can I claim against the NHS?
To find out if you are able to make a claim against the NHS, all you need to do is contact a solicitor who specialises in medical negligence. You will need to have a short discussion on the phone, after which a legal expert will be able to say whether you are in a position to claim.
If so, your solicitor will handle the entire claims process for you, fighting hard to obtain the compensation you deserve. There are various funding options available which protect you financially and there is very little chance the claim would end up in court.
To find out more, talk to a solicitor today.
Bookmark This Article?
Can We Help You With A Medical Negligence Enquiry?
Early legal assistance can be vital so please contact us if you would like to discuss your situation. Please call us free on 0800 234 3300 (or from a mobile 01275 334030) or complete our Online Enquiry Form.

---