Medical Negligence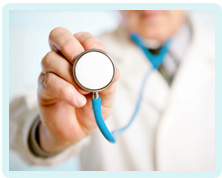 Cervical Cancer Not Diagnosed Because Smear Not Performed
If you attended your GP with the symptoms of cervical cancer but a smear test was not offered, causing a diagnosis to be delayed, you could be the victim of medical negligence.
To find out more about claiming compensation for medical negligence, please get in touch with us today. Our lawyers specialise in this area of law and will be able to provide professional advice without cost of obligation.
Cervical cancer symptoms
The symptoms of cervical cancer include:
Bleeding after sexual intercourse
Bleeding in between periods
Pain during sexual intercourse
Abnormal vaginal discharge
The most obvious symptom of cervical cancer is abnormal bleeding, particularly after sex and in between periods.
What to do if you have these symptoms
If you develop these symptoms, you should waste no time in attending your GP. Your GP should then perform a smear test, or ask you to book an urgent appointment with a nurse for a smear test. You may also be asked to have an STI test, as diseases such as chlamydia can have very similar symptoms to cervical cancer.
A smear test takes cells from the cervix and sends them to a laboratory to be tested. If any abnormalities are found, your GP will be advised of this and he/she should then refer you to hospital for a colposcopy. If there is a high suspicion that cancer is present – for example, you have symptoms and the smear was abnormal – a hospital appointment should be made for within two weeks.
Failure to investigate symptoms of cervical cancer
If your GP fails to investigate your symptoms, delaying the diagnosis of cervical cancer, there could be a serious breach of duty. Sadly we have seen this happen before. In some cases a patient is denied a smear test because she is too young, because she has not been tested for sexually transmitted diseases or simply because the doctor decides a smear is not necessary.
Failing to investigate the symptoms of cervical cancer is unacceptable. A reasonably competent GP will know the symptoms of cervical cancer and be aware of the need to confirm or rule out a diagnosis as quickly as possible. Like all cancers, cervical cancer is best diagnosed in the early stages when minimally invasive treatment will still be effective.
If diagnosed in the later stages, the patient may have to undergo a radical hysterectomy, which will leave her unable to have children. It can also affect her chances of survival, although thankfully the three year survival rate for cervical cancer is 92.6%, which means only 3.5% have a chance of relapse within three years.
Suing your GP
If errors made by your GP caused a delay in diagnosis, please get in touch with us to discuss making a compensation claim.
Can We Help You With A Medical Negligence Enquiry?
Early legal assistance can be vital so please contact us if you would like to discuss your situation. Please call us free on 0800 234 3300 (or from a mobile 01275 334030) or complete our Online Enquiry Form.

Bookmark This Article?
---