Medical Negligence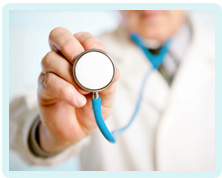 Cervical Cancer Negligence
Like all types of cancer, the prognosis for cervical cancer is much more favourable if treated in the early stages. If this does not happen because doctors failed to recognise the condition, causing a delay in diagnosis, there could be grounds for a medical negligence claim.
Diagnosing cervical cancer
The UK runs a cervical screening programme which invites women aged between 25 and 49 to have a cervical smear test once every three years. Women aged between 50 and 64 are invited to attend every five years. This test detects abnormal cell growth in the cervix (which is the opening to the vagina), ensuring any problems are identified early on.
This test should also be performed if a woman is experiencing any of the symptoms commonly associated with cervical cancer. These include:-
Unusual vaginal bleeding (such as after sex, after the menopause or in between periods);
Vaginal pain during sexual intercourse;
Unpleasant smelling vaginal discharge;
Pain when passing urine.
If a patient's screening test is abnormal, or she is experiencing the aforementioned symptoms, a referral should be made to a gynaecologist. Further tests such as a colonoscopy and a biopsy will then confirm whether or not cervical cancer is present.
Claiming for a delayed diagnosis of cervical cancer
However, there are unfortunately occasions when cervical cancer remains undiagnosed. This can happen for non-negligent reasons. Indeed, cervical cancer does not always produce any symptoms, and even if it does, some women will withhold seeking medical attention. Others will not attend their cervical screening appointments, meaning abnormalities cannot be detected in the early stages.
Nevertheless, a delayed diagnosis of cervical cancer can also occur due to medical error. For example, there may be a delayed diagnosis of cervical cancer because doctors:-
Do not accurately assess the results of a cervical screening test;
Do not understand a patient's symptoms and diagnose a more minor condition;
Do not refer a patient to a specialist gynaecologist for further tests;
Do not monitor abnormalities with follow-up smear tests.
If a patient requires more extensive treatment and/or has a less favourable prognosis because of a delay, there will be grounds for a medical negligence claim.
Speak to a solicitor today
If you have been affected by a delayed diagnosis of cervical cancer and you believe medical error is to blame, do not hesitate to get in touch with a legal expert today. A solicitor will be able to advise you further, explaining whether or not you could be entitled to compensation.
Bookmark This Article?
Can We Help You With A Medical Negligence Enquiry?
Early legal assistance can be vital so please contact us if you would like to discuss your situation. Please call us free on 0800 234 3300 (or from a mobile 01275 334030) or complete our Online Enquiry Form.

---