Medical Negligence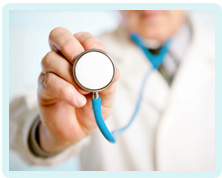 Can I Sue For Sepsis?
If your loved one has died from sepsis and you believe substandard medical care is to blame, you need to talk to a solicitor about your options. If there is a case of negligence, you will be entitled to take legal action against the hospital or medical practitioner responsible.
Sepsis and medical negligence
According to UK Sepsis Trust, there are 12,500 preventable sepsis deaths in the UK every year. This is a shocking statistic which has, until recently, gone largely unnoticed.
Now, however, attention is being drawn to the failings in sepsis care. Experts suggest that medical practitioners are failing to spot the early warning signs of sepsis, instead believing that a patient has another condition such as the flu.
There are also failings with regards to providing timely treatment, infection control and recognising the severity of a patient's illness.
Nevertheless, medical practitioners cannot be excused for providing substandard sepsis care. With around 100,000 people admitted to hospital with sepsis every year, it is a common condition that doctors should be able to diagnose and treat.
Therefore if a patient does die from sepsis, questions must be raised as to whether an acceptable standard of care was provided. If it is found that failings in medical care caused a patient to die unnecessarily, there will be grounds for a medical negligence compensation claim.
Suing a hospital for a sepsis death
We understand that suing a hospital or medical practitioner for the death of your loved one will not undo the pain and suffering you, and your family, have experienced.
However, those who have wrongfully lost a loved one due to medical negligence often say that pursuing a claim does provide some sense of justice. It also provides significant financial security, as a successful claim will recover all past and future losses incurred because of the negligence. This can be absolutely vital, particularly for those family members who were dependent upon the deceased's income.
Speak to a solicitor today
If you would like to know more about making a sepsis claim, please get in touch with us today. We are a firm of specialist clinical negligence solicitors and will be able to provide you with expert legal advice.
After listening to the details of your loved one's care, we will suggest what action you can take. If we suspect that there is a case of medical negligence, we can help you pursue a claim, ensuring you receive the compensation to which you are legally entitled.
Bookmark This Article?
Can We Help You With A Medical Negligence Enquiry?
Early legal assistance can be vital so please contact us if you would like to discuss your situation. Please call us free on 0800 234 3300 (or from a mobile 01275 334030) or complete our Online Enquiry Form.

---