Medical Negligence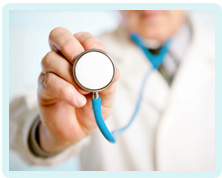 Can I Sue For Sepsis Death?
If your loved one has passed away due to negligent sepsis care, you could be entitled to pursue a claim on behalf of their estate. Although this will not undo the trauma you and your family have endured, it may provide you with some closure, and can also help to prevent further sepsis deaths in the future.
To talk to a solicitor about claiming for a sepsis death, please do not hesitate to get in touch with us today.
Sepsis deaths
The charity UK Sepsis Trust estimates there are 12,500 preventable sepsis deaths in the UK every year. Evidently this is a very large number and the charity is calling for more to be done to tackle avoidable sepsis deaths.
The reason why so many people are dying unnecessarily from sepsis is largely due to a delay in diagnosis. Sepsis has symptoms that are similar to the flu, and doctors are failing to differentiate between sepsis and other conditions.
The charity has also cited poor infection control as being a cause of preventable sepsis deaths. Often a patient will be admitted to hospital for another condition, only to develop an infection which then progresses to sepsis.
For example, we have dealt with several cases in which a patient has acquired pressure sores while in hospital. These have not been properly looked after, allowing an infection to get into the body. The immune system cannot contain the infection, meaning it spreads across the body, resulting in sepsis. Sadly in some of these cases the patient has died as a consequence.
On other occasions, a patient is accurately diagnosed with sepsis in a prompt manner, yet timely treatment (or the correct type of treatment) is not provided.
Sepsis death claims
If your family member has died because of poor sepsis care, you should speak to a solicitor about the options available to you. We understand just how traumatic it is to lose a loved one because of substandard medical care.
While pursue legal action those responsible cannot turn back the clock, families often say it helps with grieving process, as they feel as though they are taking some sort of action against those at fault.
Making a claim will also ensure that you are financially provided for in the future. This is particularly important if you, or other members of the family, were dependent upon the deceased's income.
Contact us today
To talk to our friendly team of clinical negligence solicitors, please do not hesitate to get in touch.
Bookmark This Article?
Can We Help You With A Medical Negligence Enquiry?
Early legal assistance can be vital so please contact us if you would like to discuss your situation. Please call us free on 0800 234 3300 (or from a mobile 01275 334030) or complete our Online Enquiry Form.

---