Medical Negligence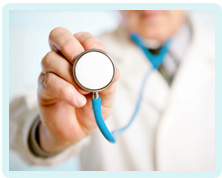 Can I Claim For Medical Negligence?
If you have been harmed because of medical error, you could be in a position to pursue a medical negligence claim. To find out whether you are entitled to take legal action, contact a solicitor who specialises in medical negligence today.
What is medical negligence?
Medical negligence is when the level of medical care given to a patient falls below an acceptable standard, causing them to suffer unnecessary physical and/or emotional harm.
A very obvious example is wrong site surgery. If a patient is admitted to have their left leg amputated, medical professionals should be sure to perform surgery on the correct leg. If the right leg is mistakenly amputated, this will be considered totally unacceptable and there will be grounds for a medical negligence claim.
Who can claim for medical negligence?
Anyone who has suffered an injury because of medical error will be entitled to pursue legal action against the medical practitioner/organisation responsible. You can also claim on behalf of a loved one if he or she lacks capacity, is a minor or has passed away.
However, there are strict time limits at play which need to be considered. The injured party (known as the Claimant) has three years to bring a claim in the courts, starting from the date of the incident. Therefore if three years have elapsed (or have nearly elapsed) since the negligent act, it may not be possible to begin legal action, even if you have a very strong claim.
This three year rule does not apply to people who lack capacity, while those under the age of 18 have until their twenty-first birthday to make a claim. You may also be able to rely on a later date of knowledge.
How to find out if you can claim for medical negligence
Not all cases of medical negligence are as obvious as wrong-site surgery. Furthermore, it is not very often that a medical practitioner/organisation will admit liability. So to find out whether or not you have been the victim of medical negligence, the easiest thing to do is to contact a solicitor.
During an initial enquiry, a medical negligence solicitor will discuss your case with you, asking you for details about the treatment you received and the injuries you sustained. After this, he or she will use their expert legal knowledge to suggest whether you are entitled to make a medical negligence claim.
Speak to a solicitor today
To find out whether you can claim for medical negligence, contact us at Glynns Solicitors. We offer everyone a free initial enquiry, so you can benefit from our professional legal advice free of charge.
Bookmark This Article?
Can We Help You With A Medical Negligence Enquiry?
Early legal assistance can be vital so please contact us if you would like to discuss your situation. Please call us free on 0800 234 3300 (or from a mobile 01275 334030) or complete our Online Enquiry Form.

---