Medical Negligence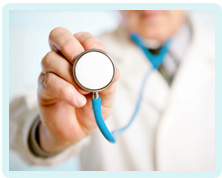 Can I Claim For Septic Arthritis?
If you were not diagnosed with septic arthritis in a timely manner, causing you to suffer unnecessary complications, you will be entitled to pursue a claim for compensation.
Septic arthritis and medical negligence
Septic arthritis must be treated with antibiotics and, if the infection is advanced, an emergency surgical washout. This treatment must be provided quickly, or the infection will quickly spread, potentially resulting in an amputation of the limb.
If medical practitioners fail to diagnose septic arthritis, causing a patient to suffer complications such as an amputation, the standard of care will have fallen below an acceptable level. Because a patient has suffered harm due to medical error, he or she will be legally entitled to pursue a medical negligence compensation claim.
Can I make a claim for septic arthritis?
To find out if you can pursue legal action for septic arthritis, you need to speak to a solicitor that specialises in medical negligence claims. After discussing the details of your case over the telephone, a solicitor will suggest whether or not you are entitled to compensation.
If you do have a case, your solicitor will bring a claim against the GP or NHS Trust on your behalf. Your solicitor will handle the entire process, guiding you through every stage and explaining what will happen next.
Compensation for septic arthritis
If your claim for septic arthritis is successful, you will be awarded a sum of compensation. This is intended to two do two things.
Firstly, to recompense for the pain, suffering and loss of amenity (i.e. loss of quality of life) you have experienced because of the negligence. If you have undergone an amputation because of the infection, your sum of general damages will be high to reflect the terrible impact this has had on your life.
Secondly, your compensation should put you in the financial position you would be in, had it not been for the negligence. This includes recovering the actual financial loss you have incurred as a direct result of your injuries, such as lost earnings (past and future), the cost of specialist equipment and the cost of care you now require.
Claiming compensation for septic arthritis
If you would like to know whether or not you (or your loved one) can claim compensation for septic arthritis, please get in touch with us today. We will put you through to a specialist solicitor who will be able to provide professional legal advice.
Bookmark This Article?
Can We Help You With A Medical Negligence Enquiry?
Early legal assistance can be vital so please contact us if you would like to discuss your situation. Please call us free on 0800 234 3300 or complete our Online Enquiry Form.

---