Medical Negligence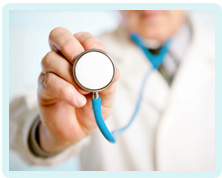 Calculating Medical Negligence Compensation
If your medical negligence claim is successful, you will be awarded a sum of compensation. Here we explore how compensation settlements are calculated and how much you could be entitled to receive.
How Much Compensation For A Medical Negligence Claim?
Medical negligence compensation is made up of two elements: you are awarded a sum for general damages and a sum for special damages.
General damages are intended to reflect (in monetary value) the pain, suffering and loss of amenity you have experienced because of the negligence. Loss of amenity means the way in which your quality of life has been affected. So if medical error has caused you to endure terrible injuries – both physical and emotional – your general damages will be higher than if your pain resolved very quickly.
Special damages are intended to put you back in the financial position you were in before the negligence occurred. It therefore reimburses you the acute financial loss you have incurred, including past and future losses. This can cover a number of factors such as loss of earnings, the cost of medical treatment and the cost of domestic assistance.
How Is Medical Negligence Compensation Calculated?
Your solicitor will be able to calculate your special damages by adding together all your total losses. He or she will create a document called a schedule of special damages which will set out all the money you have lost. To assist with this, it is useful if you keep receipts of everything you have spent money on, such as medication and travel to receive treatment. If you are employed, your solicitor will also ask your employer for previous payslips to verify the earnings you have lost.
General damages are more subjective but your solicitor will have a good idea of how much you should be entitled to receive once a medical expert has written a report on your injuries. This will be used, along with other evidence such as your witness statement, to enable your solicitor to suggest a sum that reflects the pain and suffering you have encountered.
Start Your Compensation Claim Today
If you think you could be entitled to claim compensation for medical negligence, you should not delay in speaking to a solicitor who specialises in this area of the law. Medical negligence claims must be made within three years of the event, so it is important not to hesitate when seeking expert legal advice.
Bookmark This Article?
Can We Help You With A Medical Negligence Enquiry?
Early legal assistance can be vital so please contact us if you would like to discuss your situation. Please call us free on 0800 234 3300 (or from a mobile 01275 334030) or complete our Online Enquiry Form.

---