Medical Negligence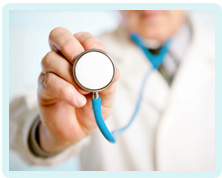 Bladder Tear During Hysterectomy
The bladder can tear during hysterectomy. It is a known risk and cannot always be avoided, meaning it is not necessarily negligent. However, if the injury is not recognised and repaired during the operation, the level of care will be considered substandard.
Can the bladder tear during a hysterectomy?
A hysterectomy is when the womb (uterus) is surgically removed. During this procedure, there is a risk that the bladder will either tear or be accidentally cut by the surgeon. This is because the bladder lies very close to the womb, and it is very easy for the surrounding tissue/organs to suffer some form of trauma.
The occurrence of a bladder tear or injury is not, therefore, the fault of the surgeon. It is an unfortunate but known risk, and the best thing a surgeon can do is to perform a repair there and then. As long as the bladder is sutured before the close of the procedure, a woman should not develop any long-term bladder complications.
Failing to recognise a bladder tear during hysterectomy
However, there are unfortunately occasions when a bladder tears or is injured in some other way, but the surgeon and his/her team do not realise it at the time. Consequently a patient is sutured together and sent back to the recovery ward.
It is only when a patient comes round from the anaesthetic and develops complications that the injury is realised. Nevertheless, it can take hours or even days to diagnose the bladder tear, as medical professionals may believe a patient is simply suffering the side-effects of the hysterectomy procedure.
This can lead to devastating complications, as urine will leak into the abdominal cavity. This will result in a severe infection called peritonitis. If the infection gets into the bloodstream, it can spread across the body, making a patient critically unwell. Furthermore, when the injury is eventually diagnosed, a patient will require a second procedure under general anaesthetic, significantly delaying their recovery.
Claiming compensation for unrepaired bladder tears
Failing to diagnose a bladder tear during a hysterectomy will amount to a substandard level of care. If this causes a patient further pain and suffering, there will be grounds for a medical negligence claim.
If your bladder tear was not recognised during your hysterectomy, get in touch with a solicitor today. You may be able to take legal action against the hospital at fault, allowing you to claim compensation for the pain, suffering and financial damage that has been incurred.
Bookmark This Article?
Can We Help You With A Medical Negligence Enquiry?
Early legal assistance can be vital so please contact us if you would like to discuss your situation. Please call us free on 0800 234 3300 (or from a mobile 01275 334030) or complete our Online Enquiry Form.

---