Medical Negligence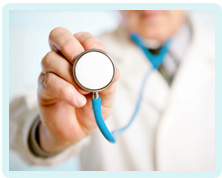 Bladder Tear During Hysterectomy
If the bladder is accidentally cut or torn during a hysterectomy operation, it must be repaired without delay or complications will soon develop.
How does the bladder tear during a hysterectomy?
A hysterectomy is when the uterus is surgically removed. This may be required if a woman is suffering from heavy periods, cancer or fibroids.
The bladder lies very close to the uterus and is therefore very vulnerable during a hysterectomy procedure. The surgeon could easily nick the bladder with a surgical instrument, or tear the bladder while removing the uterus.
Is a bladder tear during a hysterectomy negligent?
Because of the proximity of the bladder to the uterus, it will not necessarily amount to negligence if the bladder is injured during the procedure. However, there may be a case of negligence if:-
The patient is not warned of the risk of bladder damage before signing the consent form;
The surgeon does not display the skill and expertise expected of a reasonably competent surgeon, thereby causing the bladder injury;
The injury is not detected and repaired at the time of the operation, or very soon afterwards. A patient will subsequently become very unwell. This could even result in a fatality.
If you have experienced any of the above scenarios, you could be entitled to claim compensation for the pain and suffering this has caused. This is because you will be considered the innocent victim of medical negligence, meaning you have been wrongfully harmed by a substandard level of medical care.
Compensation for bladder tears during a hysterectomy
To find out whether you are able to claim compensation for a bladder tear sustained during a hysterectomy, you need to talk to a legal expert as soon as possible. A solicitor who specialises in medical negligence (also called clinical negligence) will listen to the details of your care before suggesting if you are in a position to pursue a claim.
If you do have a case that needs investigating, your solicitor will handle the claim on your behalf, taking care of all the paperwork and correspondence. If your claim is successful, you will be awarded a sum of compensation. This is intended to reflect your pain, suffering and loss of amenity.
Your compensation will also recover your actual financial loss incurred as a result of your injuries. This covers a range of losses, most notably your loss of earnings (both past and future), the cost of medical treatment and the cost of travelling to receive treatment.
Bookmark This Article?
Can We Help You With A Medical Negligence Enquiry?
Early legal assistance can be vital so please contact us if you would like to discuss your situation. Please call us free on 0800 234 3300 (or from a mobile 01275 334030) or complete our Online Enquiry Form.

---