Medical Negligence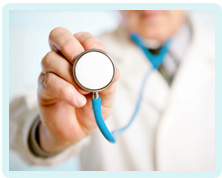 Bladder Injury During A Hysterectomy
If you have sustained a bladder injury during a hysterectomy, does it amount to medical negligence and are you able to make a claim? In this article we explore these questions, helping you understand what options are open to you.
Hysterectomy and bladder injuries
A hysterectomy is when the uterus (womb) is surgically removed. This is usually carried out for medical reasons – for example, a patient is suffering from painful fibroids, endometriosis, or polyps, or has uterine/ovarian cancer.
A hysterectomy is a major operation and has a number of associated risks, one of which is damage to the bladder. This is because the bladder lies on top of the uterus, making it extremely vulnerable during the removal of the uterus.
Preventing bladder damage during a hysterectomy
Due to this risk, a surgeon must clamp the bladder down at the outset of the procedure. This will keep the bladder is out of harm's way, helping to prevent any unintended urinary tract injuries during the operation.
Even with this precautionary measure, it is possible for the bladder to sustain an injury. Sometimes this will happen for non-negligent reasons, making it an unfortunate but accepted risk of hysterectomies.
If the bladder is damaged during a hysterectomy, it is essential the injury is recognised and repaired without delay. If it is not diagnosed and treated, the bladder injury will lead to further complications such as urine leaking into the abdominal cavity. This will make a patient extremely unwell and will necessitate a second operation.
Negligent bladder injuries
On the other hand, it is possible that bladder injuries sustained during a hysterectomy amount to medical negligence. This might apply if:-
The surgeon failed to clamp the bladder out of the way;
The surgeon failed to display the skill and expertise expected of him/her;
The surgeon stitched the bladder to another structure (such as the vagina);
The surgeon injured the bladder for non-negligent reasons but the injury was not diagnosed and repaired at the time of the operation.
If a patient does suffer a bladder injury during a hysterectomy because of substandard medical care, there will be grounds for a medical negligence compensation claim.
Expert legal advice
If your bladder was injured during a hysterectomy and you believe medical error is to blame, get in touch with us today to discuss your options. A solicitor will be able to provide you with expert legal advice, suggesting whether or not you could be entitled to compensation.
Bookmark This Article?
Can We Help You With A Medical Negligence Enquiry?
Early legal assistance can be vital so please contact us if you would like to discuss your situation. Please call us free on 0800 234 3300 (or from a mobile 01275 334030) or complete our Online Enquiry Form.

---