Medical Negligence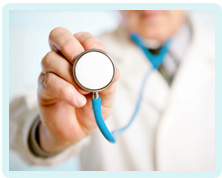 Bladder Injury During Caesarean Section
Although caesarean sections are now regarded to be extremely safe, the procedure does still carry some risks, including that of a bladder injury.
How is the bladder injured during a C-section?
The bladder sits in front of the uterus, making it very vulnerable during a caesarean section. To avoid causing unnecessary injury, the surgeon must cut through the abdomen to expose the organs and then physically push the bladder down. This will move the bladder out of harms way, better exposing the uterus. An incision can then be made to the lower segment of the uterus and the baby pulled out.
However, sometimes the bladder is in an abnormal position, making it harder for the surgeon to avoid. This can lead to a bladder injury and will not normally be considered negligent. There are also times when a surgeon makes an error, resulting in an injury that could have been avoided with the appropriate skill and expertise.
Is a bladder injury during a caesarean section negligent?
A bladder injury that occurs during a caesarean section might be considered negligent if:-
The surgeon fails to mobilise the bladder downwards;
The surgeon fails to understand a patient's anatomy and makes an incision through the bladder, believing it to be the uterus;
The bladder injury is not recognised and repaired during the procedure.
All the aforementioned examples will amount to medical negligence. This means that the medical practitioner has not displayed a level of competence that would be considered acceptable by a reasonable body of medical men.
In providing a substandard level of care, he or she will have breached their duty of care – a duty imposed upon all medical professionals. Because this breach has caused a patient to suffer an unnecessary bladder injury, there will be grounds for a medical negligence claim.
Get expert legal advice
To find out more about claiming compensation for a bladder injury sustained during a C-section, you need to talk to a specialist solicitor. After a short discussion with a medical negligence lawyer, you will be able to establish whether you have been the victim of medical negligence, and whether or not you could pursue a claim.
If you do have grounds for a claim, your solicitor will handle the case on your behalf, working to obtain the compensation you deserve. This will recompense for the pain and suffering that you have wrongfully endured, and recover any money you have lost because of the injury.
Bookmark This Article?
Can We Help You With A Medical Negligence Enquiry?
Early legal assistance can be vital so please contact us if you would like to discuss your situation. Please call us free on 0800 234 3300 (or from a mobile 01275 334030) or complete our Online Enquiry Form.

---