Medical Negligence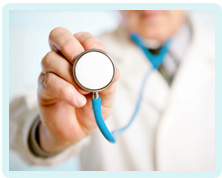 Bladder Injury During Caesarean Section
If your bladder was injured during a caesarean section and this was caused by surgical error, you will be entitled to claim compensation. Get in touch with a medical negligence solicitor to find out more.
Avoiding bladder injury during a caesarean section
The bladder lies on top of the uterus and so is very vulnerable during a caesarean section. In order to protect it from injury, the surgeon will need to collapse the bladder and fold it against the lower part of the uterus. This will better expose the uterus, and will move the bladder out of harm's way. The surgeon will then be able to cut the uterus open in order to deliver the baby, hopefully without damaging the bladder.
Bladder injury during C-section – does this amount to negligence?
Even if the bladder is pushed out of the way, it is possible that the bladder will suffer an injury. This is a recognised risk of caesarean sections and a patient should be informed of all the risks before consenting to surgery. Therefore if a bladder injury occurs and a surgeon acted competently, it will not amount to medical negligence.
However, there are times when a bladder injury occurs as a direct result of medical error. Normally this will happen for one of the following reasons:-
The surgeon did not properly mobilise the bladder;
The surgeon did mobilise the bladder but later mistook it for the uterus, making an incision through both bladder walls and the uterus;
The bladder is injured for non-negligent reasons but the injury was not recognised and repaired at the time of the procedure.
Claiming compensation for bladder injury during C-section
If the bladder is injured during a C-section and it was not recognised at the time of the operation, or the injury occurred due to surgical incompetence, there will be a case of medical negligence.
Medical negligence means the standard of care has fallen to an unacceptable level, causing a patient unnecessary pain and suffering. The injured party will therefore be legally entitled to pursue a medical negligence claim. If the claim is successful, a sum of compensation will be awarded to reflect the pain, suffering and financial damage that has been caused.
If you or your loved one has sustained a bladder injury during a caesarean section and you believe medical error is to blame, you need to speak to a solicitor without delay.
Bookmark This Article?
Can We Help You With A Medical Negligence Enquiry?
Early legal assistance can be vital so please contact us if you would like to discuss your situation. Please call us free on 0800 234 3300 (or from a mobile 01275 334030) or complete our Online Enquiry Form.

---