Medical Negligence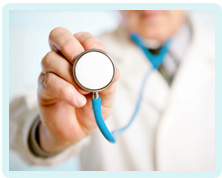 Bladder Damage During a Caesarean Section
Bladder injury is a recognised complication of caesarean section, although there are also times when medical negligence is to blame.
Bladder injury at caesarean section
Bladder injury at caesarean section is a recognised albeit uncommon complication of caesarean delivery. The Royal College of Obstetricians and Gynaecologists (RCOG) document the incidence risk at one in 1,000.
There are certain factors that increase the risk of a bladder injury occurring during a C-section. The two main risk factors are a previous C-section and being at full dilation when the procedure is performed. These are explored in greater detail below.
Bladder injury after previous C-section
The risk of bladder injury is, however, substantially increased in a patient who has undergone a previous caesarean section. The reason for this is that when one performs a lower segment caesarean section the bladder is first pushed downwards. The incision in the uterus is then made in the area of uterus which was previously lying beneath the bladder. At the end of the operation the bladder falls back into place and then frequently sticks to the uterine scar, such that at repeat caesarean section, during the process of mobilising the bladder downwards, the bladder can be injured.
Bladder injury at full dilation
Caesarean section at full dilation is the most difficult of caesarean sections. It is associated with significantly greater intra-operative risk than elective C-section or even emergency C-section earlier in labour. This is because with the fetal head low in the pelvis the lower uterine segment is significantly higher in the abdomen than earlier in labour, such that the incision to be made often needs to be apparently higher than at other times.
Bladder injury and medical negligence
Bladder injury is a recognised complication of caesarean section and cannot always be prevented. Therefore just because a bladder injury occurs does not mean there has been a case of medical negligence.
Nevertheless, there are times when surgical error is to blame. For example, the Registrar performing the operation may fail to appreciate the changed anatomy at full dilation and cut through the bladder, rather than above the bladder.
An injury caused by an inappropriately placed incision is indicative of surgical inexperience and will amount to medical negligence, as an appropriately placed incision would have avoided a bladder injury.
Speak to a solicitor
If you suspect your bladder injury was caused by medical negligence, please get in touch with us. A solicitor will be able to tell you whether you are in a position to pursue a claim.
Can We Help You With A Medical Negligence Enquiry?
Early legal assistance can be vital so please contact us if you would like to discuss your situation. Please call us free on 0800 234 3300 (or from a mobile 01275 334030) or complete our Online Enquiry Form.

Bookmark This Article?
---