Medical Negligence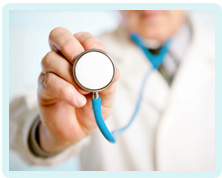 Birth Injury Claims
If you or your baby has been injured at birth, you need to speak to a solicitor about your options. If there has been a case of medical negligence, you will be entitled to pursue a claim for compensation.
Types of birth injury claim
During childbirth, both the mother and the baby are at risk of injury. If an injury occurs and substandard medical care is to blame, there will be grounds for a birth injury claim.
A large number of our birth injury claims relate to injuries sustained by a woman while giving birth – either by way of a vaginal delivery or a C-section. These include:-
Missed third and fourth degree tears
Poorly repaired third and fourth degree tears
Poorly performed/repaired episiotomy
Injury during Caesarean section
Infection after Caesarean section
Maternal death from post-delivery haemorrhage
We also act for parents whose child has suffered catastrophic injuries as result of substandard medical care. These include cerebral palsy cases and fatalities.
We understand just how distressing these claims are for the families concerned. However, legal action will provide at least some form of redress, and more importantly, will help to prevent similar events happening in the future.
Furthermore, someone with cerebral palsy will require round the clock care for the rest of their lives. This will be very expensive and may mean one parent is unable to work. A birth injury claim will cover this cost, providing the funds needed to pay for carers, medical treatment and other expenses.
Can I claim for a birth injury?
If you would like to know if you can claim for a birth injury, you need to speak to a medical negligence solicitor. A legal expert will be able to suggest whether you or your loved one has suffered harm because of medical error. If so, there will be grounds for a birth injury compensation claim.
It is important not to delay when speaking a solicitor, especially if the claim relates to an injury sustained by the mother. This is because clinical negligence claims must be made within three years of the event (which is usually the date of the birth). This differs for children who have until their 21st birthday to bring a claim. There is no time limit if the injured party lacks capacity.
Get expert legal advice for birth injuries
If you would like to know more about birth injury claims, please get in touch with us and speak to one of our specialist solicitors.
Bookmark This Article?
Can We Help You With A Medical Negligence Enquiry?
Early legal assistance can be vital so please contact us if you would like to discuss your situation. Please call us free on 0800 234 3300 (or from a mobile 01275 334030) or complete our Online Enquiry Form.

---