Medical Negligence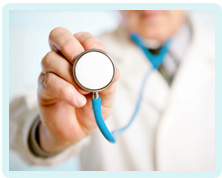 Bile Duct Injury During Surgery
If your bile duct was injured during surgery but it was not repaired, you could be entitled to claim compensation. Contact a medical negligence solicitor today to find out more.
Bile duct injuries (BDIs)
The bile duct is a series of long, narrow tubes that carries bile from the gallbladder to the upper part of the small intestine (the duodenum). It has an important function because without the provision of bile the small intestine cannot digest the food we eat. Bile is made in the liver and stored in the gallbladder, so the bile duct is needed to transport bile from one place to the other.
However, the bile duct is very vulnerable during surgery to the gastrointestinal tract. Gallbladder removals (cholecystectomies) are especially risky, as the gallbladder and the common bile duct lie side by side. If there is a risk of bile duct injuries, a patient should be informed of this before the operation. Even if the surgeon displays the skill and expertise expected of him/her, it is possible that a BDI will occur.
Failure to repair injured bile duct
If the bile duct is injured during surgery, care must be taken to repair the damage before the end of the operation. A patient should then be closely monitored to ensure he/she is not suffering from any internal bleeding.
Should the surgical team fail to spot the injury, the consequences will be devastating. This is because bile will proceed to leak into the abdominal cavity, infecting the lining of the abdomen. At the same time, the intestine will be unable to digest food, creating a build-up of waste products and faeces. A patient will quickly become critically unwell, and will require urgent surgery to repair the undiagnosed BDI. If medical professionals fail to suspect a BDI quickly enough, the result could be fatal.
Claim compensation for bile duct injuries
If a patient has sustained a bile duct injury during surgery and the injury is not repaired before the close of the operation, there may be a case of medical negligence. If this has happened to you or your loved one, you need to talk to a solicitor about the care provided by the hospital.
After obtaining all the necessary information, a solicitor will suggest whether or not there is a case to be answered. If so, you will be entitled to pursue a claim for compensation. Contact us today to find out more.
Bookmark This Article?
Can We Help You With A Medical Negligence Enquiry?
Early legal assistance can be vital so please contact us if you would like to discuss your situation. Please call us free on 0800 234 3300 or complete our Online Enquiry Form.

---