Medical Negligence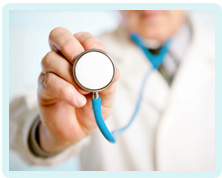 Bile Duct Injury Compensation Claims
If your bile duct was injured during surgery but the damage went unnoticed, you will be entitled to claim compensation for the pain and suffering this has caused you. We deal with many bile duct injury compensation claims and will advise you of your legal rights and options, so please get in touch with us and let us help you.
Make a free, no obligation bile duct injury compensation claim enquiry now by calling us on 0800 234 3300 (or from a mobile 01275 334030) or complete our Online Enquiry Form.
Bile duct injuries
Abdominal surgery can carry the risk of bile duct injury. This risk is more prevalent when surgery is being performed upon or near the gallbladder because it is attached to the bile duct. This might include an open or laparoscopic (keyhole) cholecystectomy, a surgical procedure to remove the gallbladder.
If the bile duct is cut, nicked or divided during surgery, it must be repaired immediately. If keyhole surgery is underway, the surgeon may need to switch to an open procedure in order to suture the wound back together. As long as this action is taken and a repair carried out, the surgeon will have exercised a good standard of care.
Unfortunately, however, there are times when a bile duct injury goes unnoticed. Consequently the surgeon concludes the procedure as normal and sends the patient back to the recovery ward. Meanwhile the severed bile duct means that bile is leaking into the abdominal cavity, infecting the lining of the abdomen and preventing the supply of bile to the intestine, liver and pancreas.
Within a very short space of time, this will lead to a severe infection (called peritonitis) and will compromise organ function, preventing the digestion of food and the creation of waste products. A patient will become extremely unwell with the symptoms of infection, a painful bloated abdomen, vomiting and constipation. Their condition will rapidly deteriorate as the infection spreads and the organs become increasingly damaged.
Bile duct injury compensation claims
Normally these complications will prompt doctors to carry out a scan which will then detect the bile duct injury. Urgent reconstructive surgery can then be performed. Nevertheless, the patient concerned will be extremely unwell, have a significantly prolonged recovery period and may suffer long-term problems. For some, the complications will prove fatal. This will be very difficult to come to terms with, especially as procedures such as gallbladder removal are considered to be simple, routine operations.
If this has happened to you or your loved one, it is important to remember that bile duct injuries should not go unnoticed. Although the occurrence of a bile duct injury may not be negligent in itself, failing to repair the injury will amount to a serious breach of duty. This means you will be able to make a claim against the hospital responsible for the pain and suffering you have wrongfully endured.
Get in touch with us today
To make a free, no obligation enquiry about claiming compensation for a bile duct injury, contact us today.
Please call us free on 0800 234 3300 (or from a mobile 01275 334030) or complete our Online Enquiry Form.

---