Medical Negligence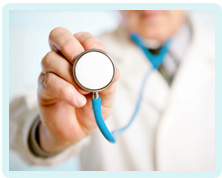 Failure To Administer Antibiotics Before Hysterectomy
A hysterectomy is a common procedure, but nevertheless it is a serious operation and the necessary precautions must be taken if a patient is to remain safe. Of these, one of the most important is the provision of pre-operative antibiotics, as this will ensure an infection does not develop.
A hysterectomy – a major operation
Around 60,000 hysterectomies are performed in the UK every year. This means around 20% of women will require the operation, usually as a means of treating uterine fibroids, cancer or heavy periods.
But despite it being relatively commonplace, a hysterectomy is a major operation. The entire uterus is removed, and depending upon the type of surgery, the rest of the female reproductive system (such as the ovaries) may also be taken out.
The need for pre-operative antibiotics
A hysterectomy therefore puts the body under significant trauma, as a large amount of tissue will be excised and injured. This increases the risk of infection, as does the fact that a hysterectomy is a type of abdominal surgery. Abdominal surgery always poses a greater risk of infection as it easy for the bacteria in the abdominal cavity to become imbalanced.
Because of this, it is vital a patient is given antibiotics before the operation takes place. These are medically known as prophylactic antibiotics, with 'prophylactic' meaning preventative. As long as this precautionary measure is taken, it should be possible to prevent an infection developing after surgery.
This is very important, as an infection can lead to devastating complications. Not only will a patient's recovery be significantly prolonged, she may also suffer serious health problems such as peritonitis (an infection of the abdominal cavity), necrosis (where the tissues dies) and organ failure. Further operations may also be required to remove the infected tissue.
Failure to administer prophylactic antibiotics before a hysterectomy
But despite the known risk of infection after hysterectomy, there are occasions when medical professionals fail to provide prophylactic antibiotics. Sometimes this is an oversight, while other times antibiotics will be prescribed but not actually administered.
If you have not been given prophylactic antibiotics before a hysterectomy and this has caused you to suffer a post-operative infection, you should speak to a solicitor about your options. This is because in failing to administer antibiotics, the standard of care will have fallen below an acceptable level.
You will therefore be considered the innocent victim of medical negligence and you will be entitled to claim compensation for the terrible damage this has caused you.
Bookmark This Article?
Can We Help You With A Medical Negligence Enquiry?
Early legal assistance can be vital so please contact us if you would like to discuss your situation. Please call us free on 0800 234 3300 (or from a mobile 01275 334030) or complete our Online Enquiry Form.

---