Medical Negligence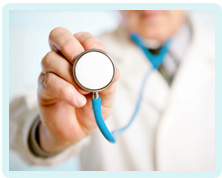 Acute Chest Syndrome
Acute chest syndrome is a life-threatening complication of sickle cell anaemia. It must be diagnosed and treated without delay if fatal consequences are to be avoided. If doctors fail to make a diagnosis, there could be grounds for a compensation claim.
What is acute chest syndrome?
Acute chest syndrome is something that can affect those with sickle cell anaemia, a chronic condition in which the red blood cells develop abnormally. Acute chest syndrome occurs when the lungs suddenly lose their ability to absorb oxygen. It is not really known why this happens, although experts believe it may be due to an infection in the lungs.
The symptoms of acute chest syndrome are described as extremely frightening and painful. They include:-
A high temperature;
A tight and intensely painful chest;
Difficulty breathing, with a rapid rate of breathing;
A cough.
If someone with sickle cell anaemia develops these symptoms, an ambulance should be called immediately. It is a medical emergency and treatment must be provided immediately in the form of antibiotics, blood transfusions and oxygen.
Diagnosing and treating acute chest syndrome
Acute chest syndrome must be treated without delay. Otherwise a patient will become deficient in oxygen. Their vital organs will begin to shut down and will eventually fail. Often this will lead to a cardiac arrest, which can be instantly fatal.
Because of the urgency involved, medical professionals must be able to diagnose the problem without hesitation. If a patient is known to have sickle cell anaemia, a diagnosis should be extremely simple as acute chest syndrome is a well-documented complication of the condition.
However, there are times when a patient will not have been diagnosed with sickle cell anaemia. Although they will have been born with it, it is possible that they have lived with the condition without actually knowing it.
Even in such cases, it should be possible for doctors to reach a timely diagnosis. Blood tests will reveal defective haemoglobin, indicating sickle cell anaemia. If a patient is of Nigerian descent, the suspicion of sickle cell anaemia should be particularly high. Once sickle cell anaemia has been confirmed, it should not be difficult for medical professionals to realise that the patient has acute chest syndrome.
Claiming for acute chest syndrome
Sadly, there are occasions when medical professionals fail to understand a patient's symptoms. This is especially prevalent in patients who did not know they had sickle cell anaemia. This will lead to devastating consequences, as acute chest syndrome is often fatal if not treated immediately.
If this is something to have affected your family, you will be considered the innocent victims of medical negligence. This is because medical practitioners in the UK should be able to diagnose and treat acute chest syndrome; a failure to do so will amount to negligence. Contact us today to find out more.
Bookmark This Article?
Can We Help You With A Medical Negligence Enquiry?
Early legal assistance can be vital so please contact us if you would like to discuss your situation. Please call us free on 0800 234 3300 (or from a mobile 01275 334030) or complete our Online Enquiry Form.

---