Medical Negligence Treatment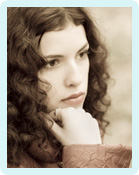 Ambulance Wrongly Leaves Elderly Woman At Home
After being discharged from hospital, Joan was supposed to be transferred to a care home where she would receive further treatment. However, she never arrived. Instead, ambulance staff mistakenly drove her home, leaving the frail lady on her own. She was later found semi-conscious by a neighbour.
In the winter of 2010, Joan developed flu-like symptoms and was referred to the local hospital by her GP. She was quickly admitted and treated for flu and a urine infection. She remained in hospital for two months and her condition gradually improved.
In need of bed space, the ward decided that in light of her progress, Joan could be discharged. However, it was agreed that she was too unwell to return home, where she lived alone. A social worker from the hospital therefore arranged to have Joan transferred to a local care home.
The arrangements were confirmed with Joan's family, and she was discharged from hospital into the care of ambulance staff. The following day, however, the social worker received a call from the care home, who asked why Joan had failed to arrive the previous day.
The social worker subsequently contacted Joan's grandson, Mark. He became very concerned as to her whereabouts. He phoned Joan's neighbour who had a spare set of keys, asking if she would check whether or not his grandmother was at home. After five minutes she phoned back, confirming that she had found Joan at the foot of the stairs in a semi-conscious state.
Mark left work and rushed to the house, where he found Joan lying on floor at the bottom of the stairs. She was extremely cold, so he wrapped her in a duvet while they waited for an ambulance. Joan was then taken back to hospital where she was diagnosed with hypothermia. She also had a broken left ankle and had damaged her left knee.
Evidently, the team responsible for transporting Joan from the hospital to the care home had made a serious error. She had been left at home on her own, which a social worker had expressly said should not happen. Consequently, Joan had attempted to climb the stairs to her bedroom, only to fall and break her ankle. Confused, weak and unable to move, she had remained there all night.
As a result of her accident, Joan's mobility was severely restricted. She lost all of her confidence and independence, and was forced to move out of her house and into the care home. She never made a full recovery.
Recognising the substandard level of care Joan had received, and feeling upset by the traumatic experience his grandmother had endured, Mark contacted Glynns for legal advice. We suggested that Joan had indeed been the victim of medical negligence, meaning she could claim compensation for the pain and suffering she had been caused. Sadly, two months after the claim began, Joan passed away. However, we helped Joan's family to continue with the claim, which was settled for over £10,000.
(Details which might identify our client have changed.)
Can We Help You?
If we can help you to make a claim for compensation, you will benefit from the following funding options:
Conditional Fees ("no win, no fee")
Legal Expenses Insurance
Private Funding
Structured Payment Plans
Would You Like Assistance from Specialist Negligence Claims Solicitors?
If you would like to benefit from a service of excellence with total commitment to client care from a small and friendly team, Glynns are ready and waiting to help you.
Early legal assistance is essential. Please call us free on 0800 234 3300 (or from a mobile 01275 334030) or complete our Online Enquiry Form.

---