Work Accident Case Studies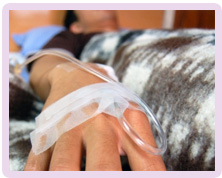 Work Vehicle Accident
Graham was involved in an accident at work in October 2008. Whilst carrying out his normal duties at work as a warehouseman, he received some instructions to go and collect one of the low level order picker vehicles that was parked in its bay.
Graham walked along the aisle to get to the order picker that required unloading, when suddenly one of his work colleagues began operating a low level order picker vehicle on the same aisle. The same work colleague had put some cages on the forks of his vehicle and he was trying to park the vehicle in one of the vacant bays. Unable to park in the first bay he attempted, Graham's work colleague drove the order picker towards another empty bay, which was opposite where our client was now working.
As the work colleague attempted to reverse the vehicle into the empty bay, he collided with Graham, trapping his left knee between the moving order picker vehicle and the stationary vehicle that he was standing next to, waiting to unload.
As a result of this accident, Graham suffered soft tissue injury to his left knee, which resulted in several days of swelling and several weeks of severe pain. After that the pain began to subside until his symptoms had fully resolved within a couple of months of the accident.
We notified the insurance company of the claim and they quickly admitted responsibility for the accident.
Once we had obtained medical evidence to confirm the extent of Graham's injuries we were able to agree settlement of his claim for £2,000.00 within twelve months of the accident.
Bookmark This Article?
Would You Like Assistance from Specialist Accident At Work Claim Solicitors?
Having suffered injury you now want to be handled professionally, competently and efficiently by solicitors who communicate in straightforward and friendly terms and who specialise in the field of injury law.
If you would like to benefit from a service of excellence with total commitment to client care from a friendly team, Glynns are ready and waiting to help you.
Please call us on 0800 234 3300 (or from a mobile 01275 334030) or complete our Online Enquiry Form.

---
Testimonials
"I would like to take this opportunity to thank you very much for your continued professionalism and the consistantly friendly, approachable manner in which you have handled this claim. This has made all the difference in a situation that has at times been very sensitive and stressful for me.
Once again, many thanks."
Miss B, Norfolk
"Thank you for everything that Glynns did for us to achieve a successful outcome."

Anon

---