PPT Work Accident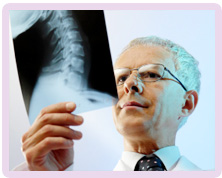 Personal Pallet Truck At Work
We were instructed by Tony who sustained soft tissue injuries to his lower back whilst working in a warehouse. He was inside a trailer which he was loading via the use of a Personal Pallet Truck (PPT) when suddenly another warehouse operative entered the same trailer driving another PPT and drove straight into the vehicle Tony was driving.
Whilst he was initially able to continue working, approximately one hour later he started to feel unwell and was experiencing aches and pains throughout his upper body and in his lower back. Tony was off work for approximately four weeks before returning on light duties and underwent a course of physiotherapy treatment, but even at the end of that course the prognosis with regard to his symptoms remained uncertain for some time.
A letter before action was sent to Tony's employer four months after the accident and we received a full admission of liability for the accident from the employer's insurer within six weeks thereafter.
We sent Tony to see a specialist orthopaedic consultant approximately eleven months after the accident, where it was noted that he remained symptomatic, but that the symptoms were continuing to improve and that the improvement was likely to carry on and settle by the eighteen months post-accident mark.
Tony also sustained some loss of earnings as a result of his time off work and also required some care and assistance from his wife over and above that which would ordinarily have been provided.
Despite receiving an initial offer from the employer's insurers of less than £5,000.00, Tony's claim was ultimately settled within eighteen months of the Letter of Claim being sent for the sum of £6,750.00.
Bookmark This Article?
Would You Like Assistance from Specialist Accident At Work Claim Solicitors?
Having suffered injury you now want to be handled professionally, competently and efficiently by solicitors who communicate in straightforward and friendly terms and who specialise in the field of injury law.
If you would like to benefit from a service of excellence with total commitment to client care from a friendly team, Glynns are ready and waiting to help you.
Please call us on 0800 234 3300 (or from a mobile 01275 334030) or complete our Online Enquiry Form.

---
Testimonials
"I would like to take this opportunity to thank you very much for your continued professionalism and the consistantly friendly, approachable manner in which you have handled this claim. This has made all the difference in a situation that has at times been very sensitive and stressful for me.
Once again, many thanks."
Miss B, Norfolk
"Thank you for everything that Glynns did for us to achieve a successful outcome."

Anon

---