Work Accident Cases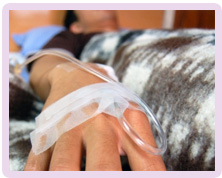 Knife Cutting Work Accident
We were instructed by a young man called Daniel (aged 17), who had sustained an injury whilst going about the course of his work duties at a meat processing factory. He had been using an 8 inch boning knife that had been provided to him by the third party.
Daniel had been in the process of cutting flanks of meat with the knife. The knife was in his right hand and he was holding the meat with his left hand. As he was doing this, the knife suddenly stuck and his right hand slipped down the handle of the knife and down the blade, causing a severe laceration to the index finger of the right hand down to the bone.
A letter was sent to Daniel's employers just over three months after the accident had taken place and, amongst other things, we alleged that the employer had been negligent and/or in breach of his statutory duty in allowing our client (who was only 16 years of age at the time of the accident) to undertake meat cutting work at such a young age and, in addition, that they had failed to provide him with adequate training with regard to the use of the knife. Furthermore, the knife did not have a handle guard attached to it, which, given Daniel's age and the circumstances of the accident, was particularly significant.
Following the accident, Daniel was taken to the A&E Department of the local hospital where x-rays of the wound were taken and stitches inserted. He subsequently had to undergo surgery to repair the tendon and nerve damage in the finger and he was signed off work for twelve weeks. Physiotherapy sessions were provided by the NHS.
Liability for the accident was admitted within two months of the Letter of Claim being sent.
We obtained a medical report from a consultant in accident and emergency medicine, who commented on the remarkably successful operation that had been performed, with the effect that Daniel had regained almost full function of his index finger within ten months of the accident taking place. Nevertheless, our medical expert was of the view that he would be left symptomatic for several years thereafter, particularly in cold and wet weather conditions.
Following disclosure of the medical evidence, settlement of the claim was achieved within twelve months of the Letter of Claim being sent and Daniel was awarded the sum of £5,515.00 in full and final settlement.
Bookmark This Article?
Would You Like Assistance from Specialist Accident At Work Claim Solicitors?
Having suffered injury you now want to be handled professionally, competently and efficiently by solicitors who communicate in straightforward and friendly terms and who specialise in the field of injury law.
If you would like to benefit from a service of excellence with total commitment to client care from a friendly team, Glynns are ready and waiting to help you.
Please call us on 0800 234 3300 (or from a mobile 01275 334030) or complete our Online Enquiry Form.

---
Testimonials
"I would like to take this opportunity to thank you very much for your continued professionalism and the consistantly friendly, approachable manner in which you have handled this claim. This has made all the difference in a situation that has at times been very sensitive and stressful for me.
Once again, many thanks."
Miss B, Norfolk
"Thank you for everything that Glynns did for us to achieve a successful outcome."

Anon

---