Work Accident Solicitors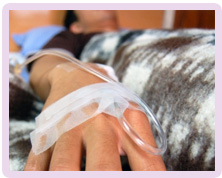 Cutting Machinery Work Accident
We acted for a young man called Ben who sustained quite severe bruising and abrasions to his right arm whilst attempting to unblock a piece of cutting machinery at work. Our client was employed by a company that made PVC window frames and was in the process of going about the course of his work duties preparing the frames when the accident happened.
Details Of The Accident
The machine was known to Ben and his work colleagues as a 'V-notcher' and was effectively used to cut into the PVC frames to prepare them for the panes of glass that would subsequently be inserted. Whilst Ben had unofficially been shown how to clear any blockages on the machine it transpired that he had never received formal training on this and had also never been provided with any appropriate work equipment to assist him with the unblocking of the machine.
Ben had made sure that the machine was switched off at the mains and asked a work colleague to keep the 'teeth' of the machine open by means of depressing a button at the far end of the machine. This was supposed to enable him to get his hand into the machine to clear out the loose bits of PVC. Unfortunately Ben's work colleague let go of the button whilst his arm was still in the machine and the injury was caused.
The Successful Claim
The claim against our client's employer was brought on the basis not only that Ben had not received any or any adequate training, but also that the employer had allowed an unsafe system of work to develop. An early admission of liability was received and shortly thereafter Ben received compensation totalling several thousand pounds in settlement of his claim for his injury, losses and expenses.
Bookmark This Article?
Would You Like Assistance from Specialist Accident At Work Claim Solicitors?
Having suffered injury you now want to be handled professionally, competently and efficiently by solicitors who communicate in straightforward and friendly terms and who specialise in the field of injury law.
If you would like to benefit from a service of excellence with total commitment to client care from a friendly team, Glynns are ready and waiting to help you.
To make a free, no obligation enquiry please call us on 0800 234 3300 (or from a mobile 01275 334030) or complete our Online Enquiry Form, thank you.

---
Testimonials
"I would like to take this opportunity to thank you very much for your continued professionalism and the consistantly friendly, approachable manner in which you have handled this claim. This has made all the difference in a situation that has at times been very sensitive and stressful for me.
Once again, many thanks."
Miss B, Norfolk
"Thank you for everything that Glynns did for us to achieve a successful outcome."

Anon

---