Medical Negligence - Treatment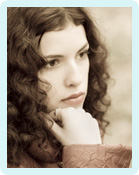 Negligent Treatment Causing Impaired Vision
Attending A&E for eye treatment, Jon was given medication which left him with impaired vision.
When Jon became aware of an irritation in his left eye, he attended A&E. He was seen by a nurse before being reviewed by a doctor, who discovered he had a metal fragment in his left eye. The foreign object was then removed from his left eye with a needle.
The hospital instructed Jon to continue caring for his eye at home, and gave him an ointment to use four times a day for two weeks. This ointment was in a cardboard box labelled 'Chloramphenicol 1%', but on the tube itself were the words 'Emla Cream 5%'.
The discrepancy was not queried, and Jon continued to use this ointment for 10 days before returning to hospital complaining there was no improvement to his eye. In fact, Jon's eye had deteriorated to such an extent that he was unable to drive. It then became apparent that the ointment Jon had been using - Emla Cream - was not the ointment the hospital had intended to give him.
Emla Cream can cause a chemical corneal abrasion, the effects of which are more pronounced if there is already damage to the eye. Because Jon had had a metal fragment removed from his eye, care should have been taken to ensure he was not given Emla Cream, an ointment that could potentially cause permanent damage to his sight.
Due to receiving the wrong type of treatment, Jon was left housebound and was unable to work in his job for four weeks. Although he has now returned to work, his eye has not returned to normal and he suffers from impaired vision.
Jon contacted Glynns to discuss whether or not he had been the victim of negligent treatment. We instructed an eye specialist to prepare a report, which confirmed our belief that Jon had sustained further injury to his eye as a result of the hospital's treatment. He received over £3,000 compensation.
(Details which might identify our client have been changed.)
Would You Like Assistance from Specialist Negligence Claims Solicitors?
If you would like to benefit from a service of excellence with total commitment to client care from a small and friendly team, Glynns are ready and waiting to help you.
Early legal assistance is essential. Please call us free on 0800 234 3300 (or from a mobile 01275 334030) or complete our Online Enquiry Form.

---