Cauda Equina Misdiagnosis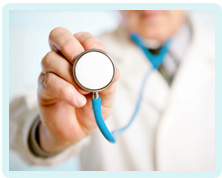 Over £500,000 for Cauda Equina Syndrome
When Blake developed the red flag symptoms of cauda equina syndrome, it took doctors more than three weeks to perform decompression surgery. The condition is supposed to be treated within 24 hours.
Blake, a professional in his 30s, started to experience back pain in the spring of 2010. After being seen at a Back Assessment Centre, he was diagnosed with a locked right sacroiliac joint and referred for physiotherapy with an appointment in the autumn.
However on 3rd October 2010, Blake also developed tingling in his right leg and buttock area. That day he saw a locum who, after minimal tests, prescribed further pain relief and signed him off work for five days. He was told to return if his symptoms persisted.
As there was no improvement, Blake returned on Monday 8th October. The GP sent him straight to hospital, where he was examined and told he would have to await an urgent MRI.
He was told that if he developed urinary or faecal incontinence or erectile dysfunction, he should return to A&E immediately. The doctor also said that if he started tripping up or over things because of loss of feeling in his foot he should return.
The following day, Blake received a phone call to say that he needed an emergency MRI scan. This was scheduled for 18th October, even though emergency scans are meant to be carried out within 24 hours.
After the MRI scan, Blake chased the results. Eventually he received a letter to say he had an appointment to see the consultant on 30th November. However, this was over one month away and by now Blake's numbness had become more widespread. It was now affecting his saddle area. He also felt like he continually needed to defecate.
On the night of 26th October he experienced a lack of sexual sensation. He had been told this was a red flag symptom and realised he would have to go to hospital the next day. Blake returned to A&E on 27th October, experiencing faecal incontinence. He was transferred to another hospital and had a L4/5 micro-discectomy operation the following day to remove a large central prolapsed disc. Unfortunately the operation was not performed quickly enough and he now has permanent cauda equina symptoms.
Blake has numbness in his right foot, calf, thigh and buttock. His has erectile dysfunction. He experiences bowel dysfunction with both constipation and incontinence. He has increased bladder urgency with retention. He cannot walk well and regularly falls over. Blake's condition left him unable to work for a long period. This caused significant financial strain, particularly as he was unable to pay his mortgage.
This terrible outcome could have been avoided, had Blake had an emergency MRI scan when he first attended hospital. Sadly the scan was delayed, the results were not acted upon and he was not treated as a medical emergency. These failings amount to a serious breach of duty.
We helped Blake make a claim against those at fault. He was awarded over £500,000 compensation.
(Details which might identify our client have been changed)
Would You Like Assistance from Specialist Medical Negligence Claims Solicitors?
Early legal assistance can be vital so please contact us if you would like to discuss your situation. Please call us free on 0800 234 3300 (or from a mobile 01275 334030) or complete our Online Enquiry Form.

---
Testimonials
"Before we contacted you we had no real idea that we had grounds for a medical negligence claim but after speaking to you if became clear that Wendy was indeed treated poorly. Chris took the time to explain what was happening and kept us to speed. Our deepest gratitude to you all and Chris in particular."
"I would like to say a big thank you to you for making this whole process easy and relatively painless. You kept me informed throughout and you were always polite and courteous in all forms of communication. I would not hesitate to recommend you to friends and family, so a really big thank you and I wish you all the best in the future."
» Read More Medical Negligence Testimonials?

Free Cauda Equina Claim Guide