Cauda Equina Misdiagnosis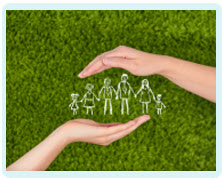 Poor Management of Post-Operative Cauda Equina Syndrome
A back operation to resolve her long-standing pain should have given Fiona a new lease of life. Instead, it left her with cauda equina syndrome which was not acted upon until it was too late. Fiona now has severe and permanent lower body dysfunction.
Fiona had spent years trying to resolve the intense pain of sciatica in her lower back and right leg. Eventually, her consultant advised that an operation to decompress the affected nerve would be necessary and Fiona prepared for surgery.
There was no evidence that Fiona was developing cauda equina syndrome at this point.
When she came round from the operation, Fiona realised that she had wet herself. Although this unfortunate occurrence was noticed by nursing staff, it does not appear to have been reported to any other medical staff and no examination or assessment of any other symptoms was undertaken.
The following morning, Fiona awoke to discover that she was experiencing pain in her right buttock and down to her knee. She had not felt pain in her right buttock before. The pain became more intense and spread as the day went on. Fiona told the nursing staff about this new pain but no action was taken.
What had, in fact, occurred was that Fiona had suffered a cerebrospinal fluid leak during her back operation which was now causing compression of her cauda equina nerves. As a result, Fiona was developing cauda equina syndrome, of which pain in the legs and saddle area is a symptom.
Fiona should have undergone a thorough assessment of her symptoms, leading to an MRI scan. If further decompression surgery had taken place shortly after a confirmation of her spinal compression, she may still have suffered back pain but would probably have been saved from the bowel, bladder and sexual dysfunction which she now suffers.
By the following morning, Fiona was experiencing numbness in both buttocks as well as altered sensation around the anus. Her symptoms had deteriorated but she had not been warned of the red flag symptoms of cauda equina syndrome and was not aware of the significance of what was happening to her. Had she been, Fiona would have made medical staff aware of her new symptoms promptly and may have undergone an MRI scan earlier than actually happened.
As it was, later that day, when Fiona informed her consultant about her new symptoms, an MRI was finally arranged which indeed showed that there was significant compression of the nerve roots of the cauda equina.
Unfortunately, there was a further delay before surgery was carried out in the early hours of the following morning.
As a consequence of the delays in responding to Fiona's symptoms after her operation, she has been left with bowel, bladder and sexual dysfunction as well as pain and difficulties with mobility. She requires assistance at home to carry out daily chores.
In addition, her symptoms have made it impossible for her to continue with her work in the catering business and she has suffered considerable financial losses as a result.
Understandably, she has found it very difficult to come to terms with what has happened to her.
Fiona approached Glynns to support her in making a claim for compensation for the poor management of her cauda equina syndrome symptoms. Our medical experts found that she had, indeed, been let down by the medical staff who attended her after her operation and she was awarded in excess of £800,000 in compensation.
(Details which might identify our client have been changed.)
Would You Like Assistance from Specialist Medical Negligence Claims Solicitors?
Early legal assistance can be vital so please contact us if you would like to discuss your situation. Please call us free on 0800 234 3300 (or from a mobile 01275 334030) or complete our Online Enquiry Form.

---
Testimonials
"Before we contacted you we had no real idea that we had grounds for a medical negligence claim but after speaking to you if became clear that Wendy was indeed treated poorly. Chris took the time to explain what was happening and kept us to speed. Our deepest gratitude to you all and Chris in particular."
"I would like to say a big thank you to you for making this whole process easy and relatively painless. You kept me informed throughout and you were always polite and courteous in all forms of communication. I would not hesitate to recommend you to friends and family, so a really big thank you and I wish you all the best in the future."
» Read More Medical Negligence Testimonials?

Free Cauda Equina Claim Guide