Cauda Equina Misdiagnosis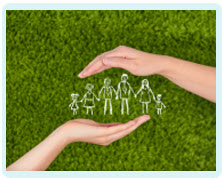 Over £1million in Compensation as NHS Direct Fails to Act on Cauda Equina Symptoms
When NHS Direct failed to recognise the significance of Ruby's symptoms, the subsequent delay before surgery allowed her symptoms to deteriorate. Ruby is now unable to work.
Ruby had experienced back pain on and off for years, which she generally managed with pain killers.
When the pain became worse following a holiday, however, she decided to seek medical help. She was prescribed further pain relief and referred for a physiotherapy appointment.
Unfortunately, the pain persevered to the point where Ruby found it difficult to move and was unable to work.
Waking early with pain one morning, she discovered that her symptoms had deteriorated. As well as pain, she was now experiencing numbness and pins and needles down her right leg and foot. When she attempted to urinate, she found she could not start.
Concerned about her new symptoms, Ruby contacted NHS Direct and explained her symptoms including her difficulty with urinating. A nurse rang her back shortly afterwards and she explained her symptoms again, adding that she had now managed to urinate but that she did not have as much feeling as normal and it seemed slow.
Urinary difficulties in combination with lower back and leg pain or pins and needles are a red flag symptom of possible cauda equina syndrome and Ruby should have been referred for an urgent MRI scan at her local hospital that day. Instead, Ruby was told to continue taking her medication and to contact her GP if the pain did not settle down.
Unfortunately, as the day passed, Ruby's symptoms continued to deteriorate. The numbness began to spread up her right calf and she began to lose control of her right ankle.
She contacted her GP surgery and a doctor visited her at home. He carried out an examination and noted symptoms of pain and tingling in the right leg.
The following day, Ruby realised that she was now having to drag her right foot as she could not flex it normally. Once again, she contacted her surgery and another GP visited her at home. He was extremely concerned about Ruby's combination of symptoms and arranged for her to have an MRI scan that afternoon, suspecting that she was developing cauda equina syndrome.
Ruby's MRI scan showed that she had a large disc herniation which was, indeed, restricting the functioning of her cauda equina nerves. Surgery was a matter of emergency before her symptoms deteriorated further.
She was transferred to another hospital for immediate surgery and underwent a spinal decompression late that night.
Unfortunately, the initial delay in responding to Ruby's urinary difficulties meant that her symptoms had time to deteriorate prior to surgery.
Consequently, Ruby continues to suffer debilitating pain and significant loss of mobility. She requires assistance around the home and is no longer able to work.
Ruby asked Glynns to support her in making a claim for compensation. We found that, had NHS Direct responded promptly to Ruby's symptoms she would now probably not be suffering with right foot drop. Ruby was awarded in excess of £1,000,000 due to the failure to react to her cauda equina syndrome symptoms.
(Details which might identify our client have been changed.)
Would You Like Assistance from Specialist Medical Negligence Claims Solicitors?
Early legal assistance can be vital so please contact us if you would like to discuss your situation. Please call us free on 0800 234 3300 (or from a mobile 01275 334030) or complete our Online Enquiry Form.

---
Testimonials
"Before we contacted you we had no real idea that we had grounds for a medical negligence claim but after speaking to you if became clear that Wendy was indeed treated poorly. Chris took the time to explain what was happening and kept us to speed. Our deepest gratitude to you all and Chris in particular."
"I would like to say a big thank you to you for making this whole process easy and relatively painless. You kept me informed throughout and you were always polite and courteous in all forms of communication. I would not hesitate to recommend you to friends and family, so a really big thank you and I wish you all the best in the future."
» Read More Medical Negligence Testimonials?

Free Cauda Equina Claim Guide