Cauda Equina Misdiagnosis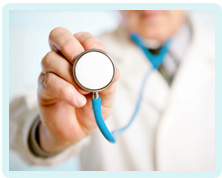 Negligence Leaves Patient with Cauda Equina Syndrome
Working in a physical job, Andrew had suffered with occasional back problems from which he had always recovered. Following a sudden incident at work, however, he began to experience severe and constant pain in his back and left leg.
He sought the advice of his GP who prescribed painkillers and, over a period of 3 - 4 months, Andrew made repeated visits to the practice with increasing pain in the back, left buttock and leg, alongside pins and needles down the left leg.
Throughout this time, Andrew also made regular visits to an osteopath for treatment of his symptoms but eventually gave up treatment as he was in such pain that he could no longer cope with being touched.
It also became harder and harder for Andrew to work due to the increasing levels of pain and the side-effects of constant pain relief.
When the pain intensified yet again, Andrew contacted an out-of-hours GP who arranged for him to attend hospital later that day. Andrew explained to the doctor at the hospital that he had numbness all down the back of his left leg and weakness in that leg along with strange sensations around the ankle. Furthermore, he was starting to experience problems urinating and emptying his bowel. He was sent home with painkillers.
Having received no MRI appointment from the NHS, Andrew had undergone a private scan and received the results from his GP the following week. Andrew was finding it increasingly difficult to pass urine or empty his bowels. With great difficulty, due to his pain, he attended A&E with his MRI scan but was sent home with laxatives.
Andrew was referred to a consultant orthopaedic surgeon, who told him that he would need a discectomy and that he would be put on the waiting list. He should expect to wait about another 10 weeks before the operation would take place.
However, two weeks later, Andrew woke to find that he had lost sensation from the waist down in both legs and in the saddle area.
He was taken by ambulance to hospital where he described his symptoms of numbness and difficulty with urinating. He received a rectal examination but the hospital had little success in obtaining specialist advice as it was a Sunday and did not arrange an MRI until the following day.
The following day, after waiting hours for the results of the MRI, Andrew was told that he would need to be transferred to another hospital where he was then informed that he should have been transferred the previous day.
He was finally operated on at 9pm that evening. According to our medical expert, this was a full 24 hours later than should have happened and is likely to have caused Andrew to have a poorer outcome from surgery. As a result, Andrew continues to suffer with some bladder dysfunction, along with leg pain and loss of feeling in the perineal area.
We supported Andrew in his claim against both NHS hospitals and he received in excess of £80,000 in compensation.
(Details which might identify our client have been changed.)
Would You Like Assistance from Specialist Medical Negligence Claims Solicitors?
Early legal assistance can be vital so please contact us if you would like to discuss your situation. Please call us free on 0800 234 3300 (or from a mobile 01275 334030) or complete our Online Enquiry Form.

---
Testimonials
"Before we contacted you we had no real idea that we had grounds for a medical negligence claim but after speaking to you if became clear that Wendy was indeed treated poorly. Chris took the time to explain what was happening and kept us to speed. Our deepest gratitude to you all and Chris in particular."
"I would like to say a big thank you to you for making this whole process easy and relatively painless. You kept me informed throughout and you were always polite and courteous in all forms of communication. I would not hesitate to recommend you to friends and family, so a really big thank you and I wish you all the best in the future."
» Read More Medical Negligence Testimonials?

Free Cauda Equina Claim Guide