Cauda Equina Misdiagnosis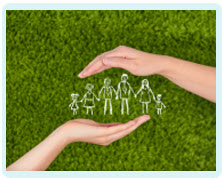 Examination Failures Lead to Delayed Cauda Equina Surgery
Despite displaying the red flag symptoms of cauda equina syndrome, Maureen's medical practitioners failed to give her the necessary and urgent examinations which could have prevented her from suffering long-term problems.
Maureen had suffered with severe pain in her lower back and thighs for several months and was receiving support for this from both a pain clinic and the physiotherapy service.
However, the level of pain gradually increased to the point where Maureen was fainting with pain.
Eventually, she rang the out-of-hours service and was attended by a doctor who gave her a morphine injection for the pain.
Overnight, however, Maureen began to experience some altered sensation in her saddle area, a key symptom of cauda equina syndrome.
The following day, she contacted the out-of-hours service again and was attended at home by another doctor who, despite noting that Maureen was suffering with extreme pain in both legs, did not undertake an examination to try to establish whether she was exhibiting any of the other signs or symptoms of cauda equina syndrome.
Later that day, Maureen realised that she was starting to lose sensation in her bladder and rang her GP surgery. She was advised to call an ambulance, which she did.
Maureen attended A & E with pain in both legs, altered saddle sensation and numbness in her left foot. She also told hospital staff that she was experiencing altered bladder sensation. These are all red flag symptoms of cauda equina syndrome and Maureen should have undergone a thorough assessment of her bowel and bladder function as well as her level of sensation in the genital and perianal area. Had Maureen undergone a thorough examination, it is likely that she would have been referred for an emergency MRI and undergone surgery within hours. Instead, Maureen was sent home after a limited examination and told to keep taking her medication.
Maureen's symptoms continued to deteriorate overnight and she described her loss of sensation when urinating to her GP surgery the following day. The GP visited Maureen, who was now unable to walk to the toilet because of her pain. The GP consulted with a pain specialist and made an appointment for three days later.
When Maureen saw the pain consultant, the severe nature of her symptoms was finally recognised. She was referred for an emergency MRI, after which she was told that she was suffering with cauda equina syndrome.
Maureen underwent surgery the following day.
Maureen has been left with on-going pain which has reduced her ability to work. She is now also unable to control wind which has had a significant effect on her social habits.
Had Maureen undergone an MRI immediately following her A & E attendance, rather than four days later, it is likely that she would have retained satisfactory bowel and bladder function and would not have had to suffer the long-term effects which she now experiences.
Glynns Solicitors supported Maureen in her claim for compensation and she was awarded in excess of £30,000.
(Details which might identify our client have been changed.)
Would You Like Assistance from Specialist Medical Negligence Claims Solicitors?
Early legal assistance can be vital so please contact us if you would like to discuss your situation. Please call us free on 0800 234 3300 (or from a mobile 01275 334030) or complete our Online Enquiry Form.

---
Testimonials
"Before we contacted you we had no real idea that we had grounds for a medical negligence claim but after speaking to you if became clear that Wendy was indeed treated poorly. Chris took the time to explain what was happening and kept us to speed. Our deepest gratitude to you all and Chris in particular."
"I would like to say a big thank you to you for making this whole process easy and relatively painless. You kept me informed throughout and you were always polite and courteous in all forms of communication. I would not hesitate to recommend you to friends and family, so a really big thank you and I wish you all the best in the future."
» Read More Medical Negligence Testimonials?

Free Cauda Equina Claim Guide