Cauda Equina Misdiagnosis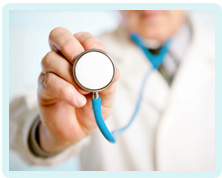 Compensation For Delayed Treatment of Cauda Equina Syndrome
Niall developed acute cauda equina syndrome, which requires decompression surgery within 24 hours. His operation was delayed for more than 48 hours, leaving him with a poor outcome.
During March and April 2011, Niall experienced mild back problems. He had suffered the same pain many years before from a slipped disc which had eventually resolved, so he did not seek any medical help. But on the morning of 18th April he developed pins and needles in his left leg. He arranged to see his GP on the 21st April.
However, Niall's condition quickly escalated, and the following morning while getting out of bed he was hit by an excruciating pain in his lower back and legs. He wife drove him to their local hospital.
A doctor administered painkillers and attempted an examination. Niall still found the pain to be unbearable and so he was given a further dose of pain relief. He was discharged later that afternoon with further medication and a certificate signing him off work for two weeks due to sciatica.
Within a couple of hours of arriving home, Niall was feeling numb in his lower back and legs. He also lost control of his bladder. These symptoms worried him, but he thought they might all be due to the medication as he had not been given any red flag warnings.
On the following morning of 20th April he saw his GP. Niall had private health insurance, so the GP arranged for him to have an MRI scan that afternoon. While having the scan, he lost control of his bladder yet again. Niall returned home but soon received a call from his GP who said the local hospital was expecting him to attend sometime that evening. He arrived at 7pm and was taken to a ward.
At around 9pm he saw a doctor who said he should have gone straight to the neurological hospital. Niall was told he could not be admitted without the images of the MRI scan. His wife had to drive to collect the MRI scan images before Niall could be transferred.
He eventually arrived at the neurological centre 01:30am on 21st April. He was told he needed an operation that night, but it did not happen. Finally, at 4pm he underwent a spinal decompression and removal of a disc. The surgeon said the disc had completely disintegrated and the fragments had been removed from his lower back.
Niall was discharged the next day, but he continued to experience numbness and unpredictable sensations in his bladder and bowel. He has difficultly passing stools and requires laxatives. He has little bladder control. His sex life has been affected due to loss of sensation in that area. He has very little strength in his legs and is restricted with his movement.
Niall has been able to return to light duties at his job. Nevertheless, he can no longer run around with his young son, participate in the sports he once enjoyed, or enjoy an intimate relationship with his wife. He has stopped socialising as he fears incontinence.
These effects could have been minimised with earlier surgical decompression. We helped Niall make a claim against the hospitals who failed to diagnose cauda equina syndrome and delayed emergency decompression surgery. He was awarded over £45,000 compensation.
(Details which might identify our client have been changed.)
Would You Like Assistance from Specialist Medical Negligence Claims Solicitors?
Early legal assistance can be vital so please contact us if you would like to discuss your situation. Please call us free on 0800 234 3300 (or from a mobile 01275 334030) or complete our Online Enquiry Form.

---
Testimonials
"Before we contacted you we had no real idea that we had grounds for a medical negligence claim but after speaking to you if became clear that Wendy was indeed treated poorly. Chris took the time to explain what was happening and kept us to speed. Our deepest gratitude to you all and Chris in particular."
"I would like to say a big thank you to you for making this whole process easy and relatively painless. You kept me informed throughout and you were always polite and courteous in all forms of communication. I would not hesitate to recommend you to friends and family, so a really big thank you and I wish you all the best in the future."
» Read More Medical Negligence Testimonials?

Free Cauda Equina Claim Guide