Cauda Equina Misdiagnosis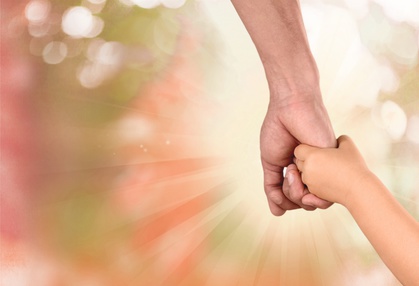 Cauda Equina Syndrome Symptoms Missed by Physiotherapist and GP
Despite increasing indications that she might be developing cauda equina syndrome, Isobel's referral for an MRI scan and specialist consultation were delayed. By the time she underwent surgery, it was too late for her to recover her lost mobility and bladder function.
With severe back pain and pins and needles in both legs, Isobel went to her nearest Accident and Emergency department. As she was not suffering any bowel or bladder symptoms, she was sent home with pain relief.
As her symptoms continued, she attended her GP the following month and was diagnosed with sciatica on her right side. The GP noted that there were no bowel or bladder symptoms and made a referral for a physiotherapy appointment.
Attending her physiotherapy appointment a month later, it was noted that Isobel was experiencing numbness in both legs and was unable to straight leg raise. However, no referral for further investigation was made.
The following day, Isobel returned to her GP who now diagnosed sciatica in her left leg. The GP appears to have considered the possibility that Isobel was developing a prolapsed disc in her back but no further investigation was undertaken.
Attending a further physiotherapy appointment, Isobel was told that a referral for an MRI scan would be made. Like the GP, the physiotherapist appears to have considered that Isobel had a problem with a prolapsed disc in the lumbar region of her back. He also noted that she had numbness in both legs and was unable to straight leg raise. Patients showing signs indicative of cauda equina syndrome should undergo an emergency MRI scan within 24 hours, but Isobel did not undergo a scan for another two weeks.
Leaving her physiotherapy appointment, Isobel unfortunately suffered an incident of urinary incontinence, another symptom of cauda equina syndrome. She told her GP about the incontinence at an appointment later that day but no further action was taken. Urinary symptoms in a patient exhibiting possible symptoms of a prolapsed disc should prompt urgent investigation but nothing more appears to have occurred.
When Isobel finally underwent an MRI scan, it showed a large disc herniation which could have been causing compression of the cauda equina nerves. However, the MRI results do not seem to have been reported to Isobel for another two weeks. Her physiotherapist advised her that he was making a referral to an orthopaedic specialist but this did not happen for yet another fortnight.
By this time, Isobel was in such pain that she was bent double. She was also experiencing numbness around the buttocks, another cauda equina syndrome red flag symptom.
Finally, after this endless catalogue of delays, Isobel was examined by an orthopaedic specialist who noted Isobel's urinary incontinence, leg pain and loss of sensation in the saddle area. He explained to Isobel that she was suffering with cauda equina syndrome and arranged for her to undergo decompression surgery ten days later.
Unfortunately, Isobel really needed to have undergone surgery at least a fortnight earlier if she was to recover her lost function.
Consequently, despite her surgery, Isobel continues to suffer debilitating pain and numbness. It has also meant that she is now unable to go upstairs in her own home.
She also continues to experience problems with bladder incontinence due to loss of sensation.
Isobel approached Glynns to help her investigate the standard of her medical care.
Our experts found that her medical professionals had been negligent in their care of her, leaving her with debilitating symptoms from which she would probably have recovered had a more timely approach been adopted.
Isobel was awarded in excess of £450,000 in compensation for her pain, suffering and loss of earnings.
(Details which might identify our client have been changed.)
Would You Like Assistance from Specialist Medical Negligence Claims Solicitors?
Early legal assistance can be vital so please contact us if you would like to discuss your situation. Please call us free on 0800 234 3300 (or from a mobile 01275 334030) or complete our Online Enquiry Form.

---
Testimonials
"Before we contacted you we had no real idea that we had grounds for a medical negligence claim but after speaking to you if became clear that Wendy was indeed treated poorly. Chris took the time to explain what was happening and kept us to speed. Our deepest gratitude to you all and Chris in particular."
"I would like to say a big thank you to you for making this whole process easy and relatively painless. You kept me informed throughout and you were always polite and courteous in all forms of communication. I would not hesitate to recommend you to friends and family, so a really big thank you and I wish you all the best in the future."
» Read More Medical Negligence Testimonials?

Free Cauda Equina Claim Guide