Cauda Equina Misdiagnosis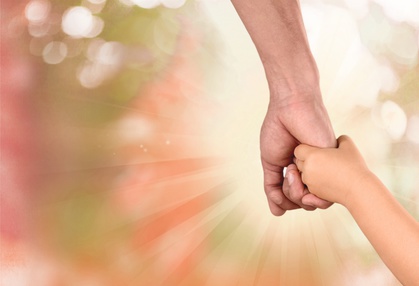 Cauda Equina Symptoms Repeatedly Ignored
Medical professionals failed to act on Esther's cauda equina syndrome red flag symptoms until it was too late. She has been left with the shocking on-going impact of this appalling condition.
After the birth of her second child, Esther began to experience occasional back pain. When it became suddenly worse with shooting pains down her right leg, she attended an NHS walk-in centre where she was diagnosed with sciatica and given pain relief.
After six months during which the pain eased, it then deteriorated and Esther also began to experience pins and needles in both feet as well as pain in the left leg and buttocks. These symptoms should have alerted medical professionals to the possibility that Esther was developing cauda equina syndrome but, when she attended A&E, she was told again that it was just sciatica, given further pain relief and sent home.
Esther's GP was concerned about her symptoms and sent her back to hospital requesting that an MRI scan be carried out that day. However, Esther was told that she did not require an MRI scan and was sent home yet again. Shockingly, she was given no red flag warnings about cauda equina syndrome.
By the following day, Esther was numb throughout her saddle area, including the buttocks and perineum. Her pain was so bad that she could not walk. Nor could she look after her children. She also realised that she was beginning to have difficulty urinating, another red flag symptom of cauda equina syndrome.
An emergency doctor was sent to Esther's home to examine her but he carried out only a cursory examination, confirmed a diagnosis of sciatica and recommended that she see a physiotherapist to try to resolve her numbness.
Two days later, Esther woke to discover that she had lost control of her bladder. In desperation, she contacted a physiotherapist. As soon as Esther described her symptoms over the telephone, the physiotherapist recognised the urgency of the situation and arranged for her to attend hospital for an emergency MRI scan.
Esther was finally scanned later that day, and it was confirmed that a disc was pressing on a nerve in her lower back. She was transferred to another hospital and underwent decompression surgery.
Sadly, Esther's diagnosis and treatment had been delayed too long and she has been left with the symptoms of complete cauda equina syndrome.
Esther's life has been devastated by her appalling quality of medical care. She remains in pain and suffers with severe bladder and bowel issues. She is unable to walk without an aid, has not been able to return to work and is limited in the extent to which she can interact with her children.
Not surprisingly, Esther, a young woman, has been psychologically distressed by these events and the impact on her life.
There is little expectation that Esther's condition will improve in the coming years.
Esther approached Glynns Solicitors to investigate the quality of her medical care and our experts concluded that the medical professionals who examined her should have arranged for her to undergo an MRI scan and emergency surgery at least three days earlier than it actually happened. The symptoms she was suffering when she first attended A&E should have prompted the examining doctor to arrange an emergency MRI scan. Had she undergone surgery at that time, it is likely that Esther would have recovered much of her lower body function and gone on to lead a full and normal life.
Esther has been awarded in excess of £1,000,000 in compensation for her pain, suffering and the continued physical, financial and psychological effects that these shocking events will have on the rest of her life.
(Details which might identify our client have been changed.)
Would You Like Assistance from Specialist Medical Negligence Claims Solicitors?
Early legal assistance can be vital so please contact us if you would like to discuss your situation. Please call us free on 0800 234 3300 (or from a mobile 01275 334030) or complete our Online Enquiry Form.

---
Testimonials
"Before we contacted you we had no real idea that we had grounds for a medical negligence claim but after speaking to you if became clear that Wendy was indeed treated poorly. Chris took the time to explain what was happening and kept us to speed. Our deepest gratitude to you all and Chris in particular."
"I would like to say a big thank you to you for making this whole process easy and relatively painless. You kept me informed throughout and you were always polite and courteous in all forms of communication. I would not hesitate to recommend you to friends and family, so a really big thank you and I wish you all the best in the future."
» Read More Medical Negligence Testimonials?

Free Cauda Equina Claim Guide