Cauda Equina Misdiagnosis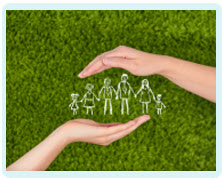 Bladder Symptoms Ignored by Medical Practitioners
Olivia's bladder and back problems were repeatedly misdiagnosed. By the time she finally underwent surgery, her cauda equina syndrome was fully established.
With pain in her lower back and down her right leg, alongside dribbling bladder problems, Olivia attended the health centre. She was given a diagnosis of a urinary tract infection and sent home with antibiotics.
However, Olivia continued to worry about her symptoms and rang NHS 111 two days later explaining her symptoms again. She was advised to see her GP which she managed to arrange for later that day. Once again, Olivia described her symptoms and, once again, she was given antibiotics for a urinary tract infection and was told that she was suffering from lumbago with sciatica.
With no improvement, Olivia returned to the health centre five days later and described her symptoms to a doctor. A urine test was carried out but no change in diagnosis was made and no referral.
Sadly, Olivia's urinary symptoms continued to deteriorate and, a couple of weeks later, she woke up one morning to find that she had lost sensation in both buttocks, through the saddle area and in the tops of both legs. She rang NHS 111 and the doctor she spoke to rightly arranged for an ambulance to take her to hospital. Surprisingly, despite her new symptoms, Olivia was again diagnosed with sciatica and a urinary tract infection and sent home. There was no mention of needing an MRI scan.
Returning to her GP, Olivia explained that she was now also suffering with bowel problems and had not opened her bowels for four days. Her GP finally arranged an MRI scan but unfortunately this was to be a routine appointment rather than an emergency.
Alteration in bladder and bowel sensation is a red flag symptom of cauda equina syndrome when combined with lower back pain. Olivia may have needed an emergency MRI scan and emergency surgery but this was not suggested.
Olivia returned to Accident and Emergency yet again with her red flag symptoms but was sent home to await her MRI scan.
Three days later, attending a fracture clinic for her MRI scan, Olivia was finally seen by a medical professional who recognised the severity of her symptoms and understood the urgency with which she needed treatment.
Consequently, it was arranged for Olivia to undergo an MRI scan that same day which showed compression in the lower spine. She was admitted to hospital and finally received the surgery she needed the following day.
Unfortunately, the surgery was too late to resolve the symptoms Olivia was suffering. She continues to struggle with urinary incontinence as well as severe bowel problems. She is also restricted in her movement and mobility.
Consequently her ability to work as well as to function independently is limited.
Glynns supported Olivia in pursuing a claim for compensation following her substandard medical care and she was awarded in excess of £150,000.
(Details which might identify our client have been changed.)
Would You Like Assistance from Specialist Medical Negligence Claims Solicitors?
Early legal assistance can be vital so please contact us if you would like to discuss your situation. Please call us free on 0800 234 3300 (or from a mobile 01275 334030) or complete our Online Enquiry Form.

---
Testimonials
"Before we contacted you we had no real idea that we had grounds for a medical negligence claim but after speaking to you if became clear that Wendy was indeed treated poorly. Chris took the time to explain what was happening and kept us to speed. Our deepest gratitude to you all and Chris in particular."
"I would like to say a big thank you to you for making this whole process easy and relatively painless. You kept me informed throughout and you were always polite and courteous in all forms of communication. I would not hesitate to recommend you to friends and family, so a really big thank you and I wish you all the best in the future."
» Read More Medical Negligence Testimonials?

Free Cauda Equina Claim Guide