Cauda Equina Misdiagnosis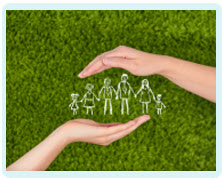 24 hour Delay Leaves Patient with Cauda Equina Dysfunction
A delay of just one day in responding to Judy's symptoms has meant that she has been left with physical disability.
Judy had felt some lower back pain on and off for years but it had never been bad enough for her to seek help.
When the pain intensified and travelled to her right leg, however, she rang the out-of-hours service for advice. They recommended that she attend the out-of-hours service where a doctor carried out tests of her degree of sensation but this does not appear to have included the perineal or anal regions.
Judy told the doctor that she was experiencing some tingling in the saddle area between the legs and that she was urinating more frequently. Unfortunately, the doctor was not prompted by these symptoms to recommend anything more than pain relief and a visit to her own GP the following week.
The combination of altered perineal sensation, alongside lower back and leg pain suggests that Judy was, in fact, developing cauda equina syndrome but had not, at this stage, reached the point of painless retention of urine.
Had the doctor made an immediate referral for Judy to attend Accident and Emergency for an MRI scan, it is likely that her true condition would have been recognised and she would have undergone decompression surgery within hours.
Instead, Judy returned home.
During the following afternoon she realised that she had not felt the need to urinate all day. Painless retention of urine is a red flag symptom of complete cauda equina syndrome and this new symptom suggests that Judy's condition had deteriorated.
Another call to the out-of-hours service led to a recognition of the potential implications of Judy's symptoms and she was referred to her local hospital immediately. Following an examination and bladder scan, she was transferred to another facility for an emergency MRI scan, arriving in the early hours of the morning.
The MRI scan showed that Judy was suffering with a prolapsed disc causing compression of her cauda equina nerves.
Consequently she underwent a surgical decompression of her cauda equina nerves later that day.
Sadly, Judy's surgery came a day too late. Had she been referred for an emergency MRI the previous day, when her symptoms suggested that she had incomplete cauda equina syndrome, it is likely that her MRI scan would have shown her prolapsed disc and associated compression. Consequently, she may have undergone surgery before her symptoms deteriorated to the point of compete CES.
As a result of the delay, Judy has been left with a variety of debilitating symptoms. Her mobility remains impaired and she frequently needs to use crutches. Her bladder sensation has not returned and so she suffers leakage and needs to monitor her urination carefully.
Glynns helped Judy with her claim for compensation for the symptoms which she now suffers due to the delay in diagnosing her cauda equina syndrome.
Our medical experts found that, had she undergone an MRI scan and surgery on the afternoon of the previous day, she would have recovered her bladder control and perineal sensation.
Judy was awarded over £150,000 in compensation.
(Details which might identify our client have been changed.)
Would You Like Assistance from Specialist Medical Negligence Claims Solicitors?
Early legal assistance can be vital so please contact us if you would like to discuss your situation. Please call us free on 0800 234 3300 (or from a mobile 01275 334030) or complete our Online Enquiry Form.

---
Testimonials
"Before we contacted you we had no real idea that we had grounds for a medical negligence claim but after speaking to you if became clear that Wendy was indeed treated poorly. Chris took the time to explain what was happening and kept us to speed. Our deepest gratitude to you all and Chris in particular."
"I would like to say a big thank you to you for making this whole process easy and relatively painless. You kept me informed throughout and you were always polite and courteous in all forms of communication. I would not hesitate to recommend you to friends and family, so a really big thank you and I wish you all the best in the future."
» Read More Medical Negligence Testimonials?

Free Cauda Equina Claim Guide