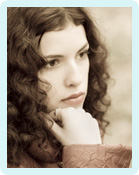 Bristol Medical Negligence Solicitors (clinical negligence)
Specialist Medical Negligence Solicitors Bristol & Bath
If you are looking for specialist medical negligence solicitors (also known as clinical negligence) in Bristol you are certainly in the right place. Glynns solicitors specialise predominantly in medical negligence claims. We are one of a few firms to offer a Medical Negligence No Win No Fee service, ensuring that you can pick up the phone and ask for our expert advice completely safe in the knowledge that all initial contact will not cost you a penny.
If you believe that you have suffered at the hands of a medical professional, why not provide us with a few details, either by calling us free on 0800 234 3300 (or from a mobile 01275 334030) (or from a mobile 01275 334030) or complete our Online Enquiry Form.
We are located close to Bristol and Bath with ample on site free parking, so we are very accessible. We can also visit you if that is easier. We specialise in medical negligence claims and want to ensure that we can help you, so we make it as easy as possible for you to get in touch.
Why Specialist Medical Negligence Claims Solicitors?
One of the reasons that Glynns specialise in medical negligence claims is because it is such a complex area and we need to understand it fully. Our medical negligence team spends all day working with different medical negligence issues which ensures that whatever the nature of your potential compensation claim we should be able to help you.
Details Of Our Medical Negligence Claims Expertise
We have many years experience of medical negligence claims including the following types of claims for compensation:
Funding Medical Negligence Claims
Most cases are funded under our Medical Negligence No Win No Fee scheme as it allows you to pursue a claim without paying the often high costs to fund expert medical evidence. With the insurance policy we provide, it also protects you from any claims for costs against you if you fail to win your claim. It provides you with a great deal of peace of mind.
Medical Negligence Solicitors Bristol
Although our offices are based in between Bristol and Bath, we can act for clients across England and Wales. During the course of your claim, you will need to speak regularly to your solicitor. However, much of the correspondence will be over the telephone, and also through written communications such as emails and letters. If a face-to-face meeting is needed at any point, your solicitor can travel to you, so it really does not matter where you live in the country.
Time Limits on Claims Medical Negligence Solicitors Bristol
Medical negligence claims are subject to a time limit. A claim must be made within three years of the negligent event.
Sometimes the start date will be very obvious. For example, if you undergo an amputation but the wrong limb is removed, the three years will begin from the date of surgery. Other times it is less obvious, particularly if you only became aware of the negligence months or years later. For instance, a fallopian tube may not be clipped properly during a sterilisation, but this will only become apparent when the patient falls pregnant. In such cases, your solicitor may recommend that the three years starts from your 'date of knowledge' - i.e. when you first suspected you had been the victim of negligence.
If you miss the three year window of opportunity, you will sadly not be able to pursue a claim. This means it is very important you speak to our medical negligence solicitors Bristol at the earliest available opportunity. This will ensure that you do not miss out on your chance to access justice.
Can A Time Limit Be Extended?
It may be possible to extend your date of limitation, meaning the date the three year timeframe expires. Your solicitor will have to negotiate with the other side in order to secure this extension and it may not always be granted. Therefore it is best not to rely upon an extension of time.
There are also some exceptions to the three year rule. If the victim is under the age of 18, he or she will have until their 21st birthday to bring a claim. If the victim lacks mental capacity, there will not be a time limit at all.
Fatal Claims Medical Negligence Solicitors Bristol
You may also be wondering whether you can bring a claim on behalf of a loved one who has died since (or as a result of) suffering medical negligence. The answer is yes, our medical negligence solicitors Bristol do handle fatal claims. Someone close to the deceased, such as a spouse, child or parent, will need to bring the claim on behalf of the estate.
Why Choose Our Medical Negligence Solicitors Bristol?
If you would like any further information on making a medical negligence claim, please do not hesitate to get in touch with us today.
Our medical negligence solicitors Bristol are experts in this area of law. We have a small team, but each member is a specialist medical negligence solicitor with years' of experience to draw upon.
We also offer a range of funding options, including no win no fee agreements. These are very popular as it ensures you do not pay anything, should your claim be unsuccessful.
All initial enquiries are completely free of charge. This consultation will enable you to establish whether or not there are grounds for a medical negligence claim. Afterwards you do not have to proceed any further, should you not want to.
Take Help From A Leading Firm Of Bristol Medical Negligence Solicitors
If you would like to benefit from a service of excellence with total commitment to client care from a friendly team, easily accessible from Bath or Bristol, Glynns Solicitors are ready and waiting to help you.
Please call us on 0800 234 3300 (or from a mobile 01275 334030) (or from a mobile 01275 334030) or complete our Online Enquiry Form.

---