Surgery Negligence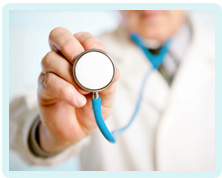 Wrong-Site Surgery When Removing Kidney Stones
When Carol was rushed into hospital complaining of severe pain in her groin and on the right side of her body, she was sent for tests, including several X-rays, which showed she had kidney stones on her right side.
Three days later, Carol underwent surgery. The surgeon was instructed to remove the kidney stones from the right side and to insert a stent (a temporary drainage tube that helps relieve the obstruction between kidney and bladder). After the operation, however, Carol complained to the doctor that she was experiencing pain on the left side of her body, rather than on the right. Nevertheless the query was not investigated and she was discharged the following day.
The next month Carol was still experiencing a large amount of pain, and so attended an appointment with her consultant. After some follow-up X-rays, Carol was informed that an error surrounding her surgery had come to light. Indeed, the X-rays showed that surgery had in fact been performed on her left side, rather than the right. As a result of this wrong-site surgery, Carol would have to undergo another two operations: one to remove the stent from her left side, and one to remove the kidney stones and insert another stent to her right side.
One week later Carol was re-admitted to hospital and the surgery was performed. She was discharged, but two days later started to become incontinent of urine. Carol attended hospital, and it was found that the stent had dropped. She was seen by a urologist, who took the decision to remove the stent.
Carol began to make a good recovery, but once again began to suffer bouts of urinary incontinence. These episodes still happen frequently. Furthermore, Carol has had to take days out of her annual leave to cover for her absence from work, and was unable to perform domestic duties without assistance for six weeks.
Understandably, Carol felt unhappy about the treatment she received and contacted Glynns to see what action she could take. We instructed a consultant urological surgeon to prepare an expert report on her behalf. The report found that Carol was the victim of wrong-site surgery, and as a result she had to undergo another procedure. Glynns helped Carol settle a medical negligence claim for these injuries, and she was awarded £10,000 compensation.
(Details which might identify our client have been changed.)
Would You Like Assistance from Specialist Surgey Negligence Claims Solicitors?
If you would like to benefit from a service of excellence with total commitment to client care from a small and friendly team, Glynns are ready and waiting to help you.
Early legal assistance is essential. Please call us free on 0800 234 3300 (or from a mobile 01275 334030) or complete our Online Enquiry Form.

---