Surgery Negligence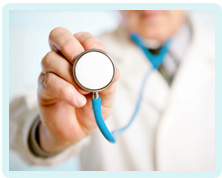 Wrong Site Breast Cancer Surgery
During a Breast Clinic check-up, Jenny told the doctor of a lump under her right arm on her right breast, which had been there for the past six months. Upon examination Jenny was advised it was just a cyst, and was told no further appointments at the clinic were necessary.
A year later Jenny became concerned that the lump had now doubled in size and attended her GP surgery. She was referred to hospital as an emergency, and underwent a series of tests. After a fine needle aspiration (FNA), ultrasound, mammogram and core biopsy she was unfortunately diagnosed with breast cancer.
A lumpectomy was recommended, and the procedure was performed. However, after recovering from the anaesthetic Jenny was surprised to see that the scar was at the side of her breast near the nipple, when in fact the site of cancer was under her armpit.
Two weeks later she had a meeting with her consultant, who informed Jenny that he had in fact operated in the wrong place. The affected area has not been marked out pre-operatively, and as a result the cancer was still present. A day later, Jenny underwent surgery for the second time. This time the lump was successfully removed from under her armpit, and she went on to complete six cycles of chemotherapy. She is now clear of the disease.
Jenny felt that the standard of care she received fell below an acceptable standard, and she contacted Glynns to discuss her case. We instructed a specialist to prepare a report, which concluded that there was a failure to properly mark the site of cancer before the operation was carried out. This in turn resulted in wrong-site surgery, and an unnecessary second procedure had to be performed. We helped Jenny file a claim for personal injuries, and she was awarded £5,000.
(Details which might identify our client have been changed.)
Would You Like Assistance from Specialist Surgey Negligence Claims Solicitors?
If you would like to benefit from a service of excellence with total commitment to client care from a small and friendly team, Glynns are ready and waiting to help you.
Early legal assistance is essential. Please call us free on 0800 234 3300 (or from a mobile 01275 334030) or complete our Online Enquiry Form.

---