Surgery Negligence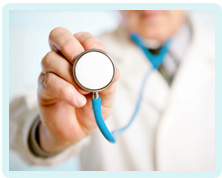 Swabs Left Inside Hysterectomy Patient
After having a hysterectomy, Rosamund became extremely unwell. An x-ray revealed two swabs had been left inside her during the procedure and a second operation was needed.
When Rosamund began to suffer heavy, painful menstrual bleeding, her GP organised a scan and this revealed uterine fibroids, thickening of the uterus wall and at least one cyst.
After discussing the options for treatment with the gynaecology consultant, Rosamund decided it would be best to have a hysterectomy. This was carried out a couple of months later without incident.
The following day, however, Rosamund did not feel at all well. She was experiencing gastric pain and was vomiting. These symptoms deteriorated over the next 24 hours and the next morning she could not breathe properly, while her digestive system was not working properly.
The following morning she was examined by a doctor who suggested Rosamund's symptoms could be due to a build-up of gas in her abdomen. Nevertheless, the consultant ordered an x-ray and ultrasound scan, as it was unusual to be in so much pain three days post-op.
Shortly afterwards the consultant returned to Rosamund's bedside and informed her that the x-ray showed something very worrying - two swabs had been left inside her during the hysterectomy operation and these had been pressing upon her bowel.
Rosamund was immediately returned to theatre and had a second operation to remove the retained swabs. She remained very unwell for the following few days due to the damage to her bowel, while her recovery was prolonged even further by a post-operative infection.
Eventually Rosamund was discharged from hospital just in time for Christmas. She went on to make a full recovery, but felt angry that her stay in hospital was extended because of the retained swabs.
This negligence also caused her to suffer severe pain and discomfort, and necessitated a second procedure. All this delayed her recovery time and led to a great deal of distress for her husband and young son.
When she was feeling better, Rosamund contacted us to discuss what action she could take. We suggested that leaving a swab inside a patient is a never event, meaning it should not happen if the correct safety procedures are implemented.
The surgical team were negligent in leaving two swabs inside her abdomen, and this caused her further pain and suffering. We helped Rosamund make a claim against the hospital in question and she was awarded over £10,000 compensation.
(Details which might identify our client have been changed.)
Can We Help You?
If we can help you to make a claim for compensation, you will benefit from the following funding options:
Conditional Fees ("no win, no fee")
Legal Expenses Insurance
Private Funding
Structured Payment Plans
Would You Like Assistance from Specialist Surgey Negligence Claims Solicitors?
If you would like to benefit from a service of excellence with total commitment to client care from a small and friendly team, Glynns are ready and waiting to help you.
Early legal assistance is essential. Please call us free on 0800 234 3300 (or from a mobile 01275 334030) or complete our Online Enquiry Form.

---