Surgery Negligence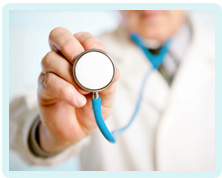 Scarf and Akin Bunion Surgery
After undergoing bunion surgery, Nicola began to suffer serious pain in her foot, hindering her mobility. It became apparent that the operation had not been a success, and a number of mistakes had been made.
Nicola had an operation to her left foot, both to remove a bunion and to straighten a hammer toe (which was the second toe on her left foot). The operation, called Scarf and Akin osteotomies, involved the insertion of two screws into the hammer toe, and a staple being put into the proximal joint of the big toe. Before being discharged, Nicola was given a special sandal to wear, although she was not advised on how to wear it, nor was she given crutches.
She remained immobile for six weeks, and was unable to leave the house. Eventually she began to make a slow but steady recovery. At the beginning of December she had a pin removed from her hammer toe, and by the end of the month she began to phase out her walking aids. Even so, it was not until three months after the operation that she felt able to return to work.
However, within a month, Nicola's condition began to deteriorate. Her foot became very swollen and red, and she attended a hospital for X-rays, where she was also informed she should be wearing an airboot (although she had not previously been advised to do so).
The orthopaedic surgeon who carried out the operation then reviewed the X-rays. It soon became apparent that the staple in her big toe had been poorly inserted, causing the bone to split. Subsequently Nicola remained in a plaster cast for 12 weeks, but still the fracture did not heal. There was little else that could be done, and Nicola was told she should simply carry on wearing an airboot. In time the fracture did mend itself, but the foot remains awkward and aches occasionally. Additionally, Nicola suffered nerve damage to her hammer toe, and regularly experiences a burning sensation.
After contacting Glynns, we arranged for an orthopaedic surgeon to review Nicola's case. In his report, it was found that a staple had indeed penetrated the joint in Nicola's big toe, even though measures should have been taken to prevent this from happenning. Furthermore, this staple should in fact have been removed after the osteotomy had healed. This failed to be done time and time again, and as a result Nicola will continue to experience degenerative changes to her toe. These will get worse over time and a fusion of the joint may be required in the future.
In light of this sub-standard level of care, we helped Nicola file a clinical negligence claim. Although liability was denied, the case settled for over £8,000.
(Details which might identify our client have been changed.)
Would You Like Assistance from Specialist Surgey Negligence Claims Solicitors?
If you would like to benefit from a service of excellence with total commitment to client care from a small and friendly team, Glynns are ready and waiting to help you.
Early legal assistance is essential. Please call us free on 0800 234 3300 (or from a mobile 01275 334030) or complete our Online Enquiry Form.

---