Surgery Negligence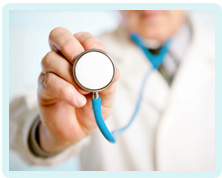 Patient Suffers Permanent Nerve Injury After Surgery
After coming round from surgery, Gareth began to suffer agonising pain in his legs. His complaints were repeatedly ignored by doctors and nurses, and it was only two months after the operation that he was diagnosed with compartment syndrome.
Gareth had been suffering from urinary retention for nine years and required a urethroplasty and bucca mucosal graft. He consented to surgery and the operation was performed. The procedure lasted seven hours, during which time he remained in the lithotomy position. This is when the legs are raised up in stirrups, thereby allowing the surgical team to access the perineum and genitalia.
Upon waking, Gareth felt no pain in his ureter, but both his legs were hurting. This continued to get worse throughout the night, so much so that he could not even bear the feeling of the bed sheets on his legs. He continued to report this pain to those caring for him, yet he was only given painkillers. The problem was not actually investigated, nor a root cause for the pain considered. Gareth was discharged from hospital two days later, despite still being in pain with red and swollen legs,
At home, he could not go upstairs and the pain was becoming unbearable. A district nurse came to visit Gareth and she was so concerned she contacted the GP. After a quick examination the GP suspected cellulitis and told Gareth to return immediately to hospital. The hospital agreed with the GP's diagnosis and admitted him to the ward where he remained for another ten days.
After his discharge Gareth was still experiencing severe pain in his foot. Eventually he got an appointment with a consultant who examined him. She stuck a pin in the tops of his feet which he could not even feel. An electromyography was performed which showed Gareth had a common peroneal nerve palsy, a condition which happens when the peroneal nerve in the lower leg(s) becomes damaged.
In Gareth's case, this injury occurred because he was left in the lithotomy position for so long his legs muscle became deprived of oxygen. This caused the muscles to swell, leading to a condition known as compartment syndrome, where the pressure inside the muscle compartment becomes so severe the blood supply is blocked. This is why Gareth was in so much pain shortly after his operation.
Had compartment syndrome been diagnosed when he first complained of the pain, treatment could have been provided and long-term complications avoided. But because there was a delay, the pressure within the muscle compartment expanded to such an extent that the peroneal nerve was also harmed. This damage cannot be rectified, meaning Gareth now has permanent foot drop and numbness in his feet.
Because of these life-long problems, Gareth has lost his job and can no longer carry out the physical hobbies he once loved. He in pain all the time and when he walks his left foot drags along the ground, causing him to trip. All this has understandably made Gareth extremely upset, particularly as these problems could have been avoided had a timely diagnosis been made.
We helped Gareth make a claim for the injuries he wrongfully incurred, helping him to obtain over £40,000 compensation.
(Details which might identify our client have been changed.)
Would You Like Assistance from Specialist Surgey Negligence Claims Solicitors?
If you would like to benefit from a service of excellence with total commitment to client care from a small and friendly team, Glynns are ready and waiting to help you.
Early legal assistance is essential. Please call us free on 0800 234 3300 (or from a mobile 01275 334030) or complete our Online Enquiry Form.

---