Surgery Negligence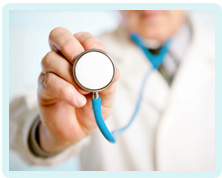 Negligently Performed Cosmetic Nose Surgery
Bethan had always felt self-conscious about her nose and decided to undergo cosmetic surgery to change its appearance. Unfortunately, however, the surgeon did not carry out the procedure with the appropriate level of skill, leaving Bethan with a misshapen nose.
Ever since she was small, Bethan had been very unhappy about the appearance of her nose, particularly as it was the subject of much bullying at school. She eventually decided to speak to a consultant about a rhinoplasty – known more commonly as a 'nose job'.
During her consultation, the surgeon explained to Bethan how he would change her nose, saying he would have to perform an open rhinoplasty. In response Bethan voiced her concerns that she would really prefer an endonasal approach, as this would reduce scarring and leave the end of her nose in tact – the one part of her nose she was happy with. However, the surgeon said this was not possible, as it would be necessary to take cartilage from behind Bethan's ear and add it to the end of her nose.
Bethan underwent the cosmetic surgery to her nose but felt nervous about the operation.
When she had recovered from the operation, however, Bethan was very unhappy with her new nose. Indeed, the surgeon had added too much cartilage, making her nose over-projected and pointy. When she returned to see her consultant surgeon, he admitted he had made an error and offered Bethan a revision operation free of charge.
Unfortunately, this second operation also went wrong. This was immediately apparent when Bethan came round from the anaesthetic, as she could see a very large and bloody scab. When questioned, the surgeon said the scar tissue from the previous operation had fused together with the cartilage put into the end of Bethan's nose. When he had tried to prize it apart, he had torn through the skin, leaving her with a very noticeable scar which was badly infected.
Following this second procedure, Bethan's nose remained long and pointed, but now also had an asymmetric tip with a scar across it. Additionally, the surgery caused her to suffer a nasal obstruction. She can no longer breathe through her nose, has a reduced sense of smell and taste, and continues to have recurring infections.
Far from helping her confidence, Bethan's nose job has caused her to become depressed with very low self-esteem. She wished she had never decided to have a rhinoplasty, and feels particularly upset when she looks at her wedding photos. The entire affair has proved very costly for Bethan, not only financially, but also physically and psychologically.
After contacting Glynns, we advised Bethan she could make a medical negligence claim. We instructed a medical expert to prepare a report on her treatment. This found that the care Bethan received was in fact negligent. Not only had the surgeon failed to offer Bethan an endonasal approach to surgery, but he had failed to achieve an acceptable result after two procedures. We helped Bethan settle her claim and she was awarded over £20,000 compensation.
(Details which might identify our client have been changed.)
Would You Like Assistance from Specialist Surgey Negligence Claims Solicitors?
If you would like to benefit from a service of excellence with total commitment to client care from a small and friendly team, Glynns are ready and waiting to help you.
Early legal assistance is essential. Please call us free on 0800 234 3300 (or from a mobile 01275 334030) or complete our Online Enquiry Form.

---