Surgery Negligence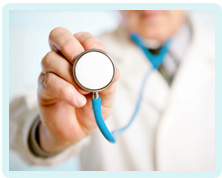 Compensation for Negligent Knee Surgery
Due to a genetic condition, Patricia needed a knee operation. However, the surgeon selected the wrong type of procedure, causing her to suffer further problems.
Patricia was born with a genetic condition which causes the kneecaps to float around inside her legs.
She had lived with knee discomfort all her life, but by the time she reached 72 years of age the pain was too much. She could barely leave the house and was unable to get out of a chair without someone lifting her up.
Due to these problems, Patricia was referred to an orthopaedic practitioner who confirmed that her patellofemoral joints locked occasionally. A patellofemoral replacement for each knee was recommended and she was put on a waiting list for the operation.
In the meantime, however, Patricia fell down and broke her right knee. She therefore requested that her right knee be operated on first. This took place and a good outcome was achieved.
Patricia returned the following year to have the patellofemoral replacement on the left knee. The surgeon she had previously seen had left the hospital, so she was placed under the care of a new consultant.
The operation went ahead and Patricia was discharged three days later. Upon waking from the anaesthetic she was surprised to find that a drainage tube had not been inserted into her left knee, as was previously the case with her right knee.
Because of this, Patricia's entire leg turned black, something she only noticed when she returned home. The discoloration did eventually subside, but she then realised that her knee did not bend correctly. It made a terrible clicking noise and the kneecap had obviously not been inserted properly.
Patricia returned to see the consultant who confirmed that another knee operation would be needed. A total knee replacement was required as the original procedure had been so badly botched. This was performed by a different surgeon five months later, although really it should have been carried out that day.
Furthermore, it later became apparent that due to the anatomy of Patricia's left knee, a patellofemoral replacement was unlikely to succeed. A total knee replacement should therefore have been carried out in the first place, and this would have been evident had the surgeon assessed Patricia's x-rays.
As a result of these failings, Patricia has severely restricted mobility. She has been virtually housebound since the second operation and has trouble sleeping. She can only walk with the assistance of a trolley and could not attend various family events, including her nephew's wedding. It is unlikely her condition will ever improve.
We helped Patricia claim for her injuries, which occurred as a direct result of the surgeon's negligence. She was awarded over £60,000 compensation.
(Details which might identify our client have been changed.)
Would You Like Assistance from Specialist Surgey Negligence Claims Solicitors?
If you would like to benefit from a service of excellence with total commitment to client care from a small and friendly team, Glynns are ready and waiting to help you.
Early legal assistance is essential. Please call us free on 0800 234 3300 (or from a mobile 01275 334030) or complete our Online Enquiry Form.

---