Surgery Negligence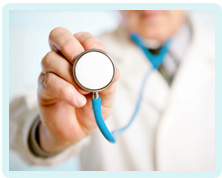 Poorly Performed Labial Reduction Surgery
Rachel had always felt uncomfortable about her genital appearance, as she believed her right labia to be significantly larger than the left. This in turn caused irritation and discomfort, particularly when using a sanitary towel.
While she was attending a routine gynaecological appointment, the suggestion of a labial reduction was mentioned. Shortly afterwards, Rachel resolved to act upon this idea. She underwent a reduction of the right labium minus, which was performed under local anaesthetic at a day surgical centre.
A couple of months after the operation Rachel visited her GP expressing her dissatisfaction with the procedure. She felt too much tissue had been removed, leaving her labia more uneven than before she had surgery. Rachel's GP referred her to a plastic surgeon, who noted that nearly all of the right labia had been excised.
This is a possible risk of labia reduction, but Rachel had not known this as medical staff had failed to provide her with all the necessary information. Consequently, Rachel consented to surgery without being aware of the difficulties in making uneven labia exactly the same size. Furthermore, she had not been warned that once tissue is removed it cannot be replaced.
There is now a greater difference in the size of Rachel's labia, and unfortunately there is little that can be done to restore the excised tissue. As a result Rachel feels depressed and anxious, all of which is having a negative impact upon her recent marriage.
We contacted a specialist on Rachel's behalf who advised us she had been the victim of sub-standard care. Surgery to Rachel's right labium minus was not carried out with reasonable skill or to an acceptable standard. This has left her suffering physically with a gross asymmetry, as well as psychologically.
We helped Rachel file a medical negligence claim, which was settled for over £10,000.
(Details which might identify our client have been changed.)
Would You Like Assistance from Specialist Surgey Negligence Claims Solicitors?
If you would like to benefit from a service of excellence with total commitment to client care from a small and friendly team, Glynns are ready and waiting to help you.
Early legal assistance is essential. Please call us free on 0800 234 3300 (or from a mobile 01275 334030) or complete our Online Enquiry Form.

---