Surgery Negligence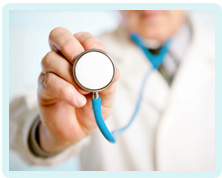 Negligent Treatment Leads To Scarring
As a child, Jonny was unfortunately diagnosed with Stage II Hodgkins Lymphoma.
He was treated at his local children's hospital with six courses of chemotherapy. During his treatment, a saline was administered intravenously into the back of his hand. A doctor would then inject a dose of vinblastine (a drug used to treat cancer) before then using saline once again to flush it through.
During one particular visit, however, Jonny's mother noticed the doctor did not wash Jonny's hand out with saline either before or after the chemotherapy injection. Instead vinblastine was administered straight into the back of Jonny' hand.
By the time they had made their way home, Jonny's hand had swollen to twice the size. He was taken to see his GP, who noted there was some swelling but advised that it was best to see how the condition progressed.
Over the next few months Jonny continued with his course of chemotherapy, and was told he was then clear of the disease. During this time, however, Jonny's left hand began to develop a lesion where the vinblastine had been injected. This turned into a burn and Jonny was referred to a Consultant Hand and Limb Surgeon.
The consultant diagnosed Jonny with a 'hypertrophic scar on the dorsum of his left hand due to extravasation of chemotherapeutic agent'. Extravasation is when a chemotherapy drug is administered intravenously but accidentally leaks into the surrounding tissue. This in turn can cause pain, ulceration, necrosis and damage to the tissue. Extravasation can be treated, but this must be done immediately to prevent any long-term damage.
Because the doctor neglected to flush the injection site with saline, vinblastine leaked into the tissue of Jonny's hand. This then failed to be diagnosed, and the leak was not treated. As a result Jonny has been left with an obvious scar on the back of his left hand which he feels self-conscious about.
Jonny's mother contacted Glynns on her son's behalf. We found the hospital failed to prevent extravasation by neglecting to flush the hand with saline, and also failed to act promptly with an expected case of extravasation. We helped Jonny file a medical negligence claim against the hospital in question, which was settled for more than £2,000.
(Details which might identify our client have been changed.)
Would You Like Assistance from Specialist Surgey Negligence Claims Solicitors?
If you would like to benefit from a service of excellence with total commitment to client care from a small and friendly team, Glynns are ready and waiting to help you.
Early legal assistance is essential. Please call us free on 0800 234 3300 (or from a mobile 01275 334030) or complete our Online Enquiry Form.

---