Surgery Negligence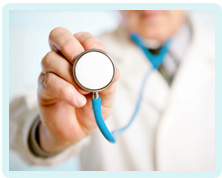 Failed Termination of Pregnancy
Pippa was looking forward to starting a college course when she discovered she was pregnant. Keen to continue with her education, she took the decision to have a termination. However, two months later it was discovered she was still pregnant.
When she was 19 years old, Pippa attended the Gynaecology Unit at her local hospital with concerns she may be pregnant. Being too early to tell, she was advised to return two weeks later for a scan. She did so on 20th March, when she was told she was seven weeks pregnant.
After careful consideration, Pippa decided that due to her age and her desire to go to college, a termination of the pregnancy would be the best course of action. The necessary arrangements were made, and Pippa attended an appointment on 4th April for the first stage of treatment. She was given two tablets of mitepristone and told to return three days later.
At the second appointment, Pippa was asked if she had passed anything vaginally, such as blood or cells. She confirmed she had passed some blood, but not any cells. Without even carrying out an ultrasound scan or an assessment of the uterine size, the doctor informed Pippa she had already experienced a complete miscarriage. She was told she would not need the second stage of her treatment, and she left hospital believing her pregnancy had been successfully terminated.
However, in June Pippa visited her GP because she had missed a period, prompting fears she may be pregnant again. She went back to the Gynaecology Unit for a scan where it became apparent the termination in April had failed, as Pippa was now in fact 21 weeks pregnant.
Feeling shocked and upset, Pippa decided that at this stage of the pregnancy she was unable to endure the termination procedure, and she slowly came to terms with the prospect of being a mother. This, however, meant she had to give up her job and was unable to attend her college course. Furthermore, she remained anxious throughout her pregnancy, as after being told she had miscarried, Pippa had continued to smoke, drink alcohol and take the contraceptive pill – all of which could have a detrimental effect on her unborn baby.
Thankfully, Pippa gave birth to a healthy baby boy. Even so, she felt badly let down by the hospital, believing their actions had given her little choice but to keep the baby. After discussing her case with Glynns, we looked into the treatment Pippa received. We discovered the hospital had acted negligently, as a diagnosis of miscarriage was made without the necessary examination or scan – even though the likelihood of a successful termination after the first stage of the procedure is around 2-3%.
Glynns helped Pippa make a medical negligence claim against the hospital in question, and she received over £18,000 compensation.
(Details which might identify our client have been changed).
Early legal assistance is essential. Please call us free on 0800 234 3300 (or from a mobile 01275 334030) or complete our Online Enquiry Form.

---